Outdoor Lighting Installation

in the Dallas, TX Area
Book Your Free Consult & Quote!
We offer both in-person and over-the-phone lighting consultations along with a free estimate.
Praise For Dallas Landscape Lighting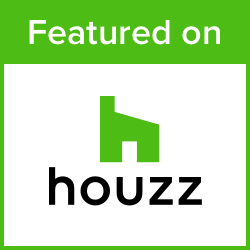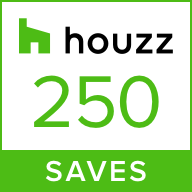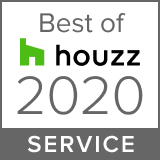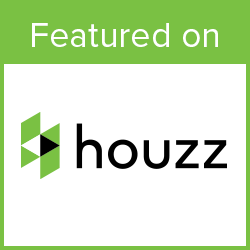 Our Outdoor Lighting Services
The obvious benefits of installing LED lighting (or converting an existing landscape lighting system to LEDs) are the energy and money saving aspects. We here at Dallas Landscape Lighting are always staying up to date on the latest outdoor lighting technology and techniques. LED has exploded in the last decade and has become one of the most requested services and types of products we sell and install in the Dallas – Rockwall – Collin County area of North Texas.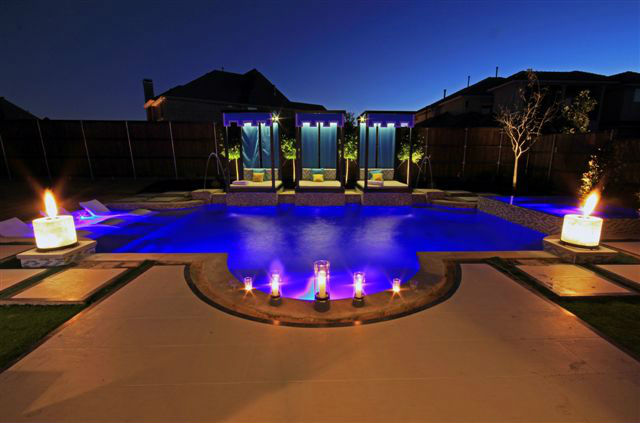 Dallas Landscape Lighting provides party lighting installation (also called string lights/Christmas lights) services for our residential and commercial customers. We will provide all necessary lights and supplies, install on/off timing devices and we only use  energy efficient lights and premium products.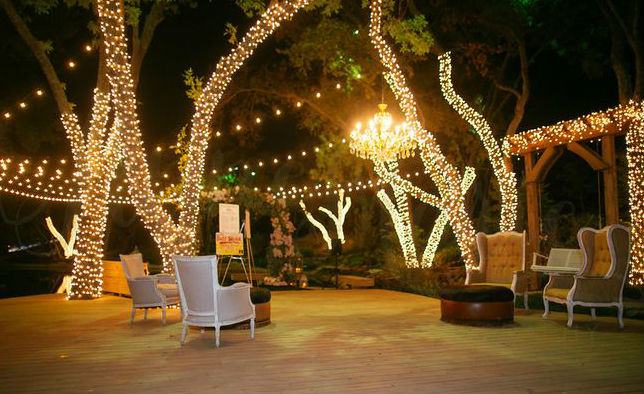 MoonLighting & Tree Lighting
For all things moonlighting & tree lighting Dallas Landscape Lighting is your go-to professional lighting installation service! In the world of outdoor lighting, it doesn't get more dramatic than tree lighting! It's one of the most popular and versatile options. Uplighting & downlighting are tree lighting methods that, if done professionally, can achieve stunning results. Whether it's moonlighting (down-lights mounted up in trees shining down on the ground below) or uplighting highlighting a beautiful tree trunk and its canopy of leaves overhead… Tree lighting is TRANSFORMATIVE.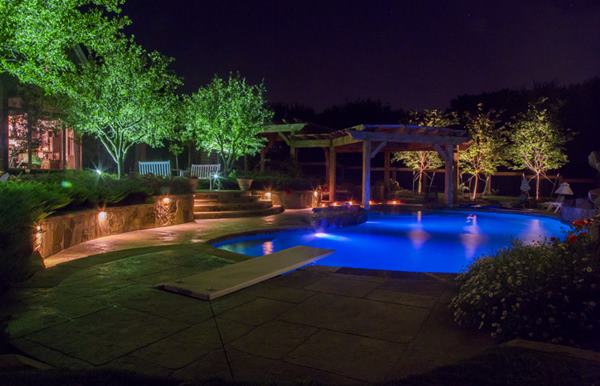 When it comes to home security, nothing screams "stay away" like exterior lighting and/or visible surveillance cameras. Recently one of Dallas Landscape Lighting's longtime customers called to schedule a bulb replacement for her tree lights. While on the phone she mentioned that the backyard tree lights we installed 2 years ago saved her home from being broken in to. According to a police officer that arrived to make a report on her neighbors break-in, the trespasser opened our customer's gate but since the lighting up in the trees was directed down on to the lawn (which creates an effect much like a full moon), they decided to bail out of their plan to attempt a break in at her house.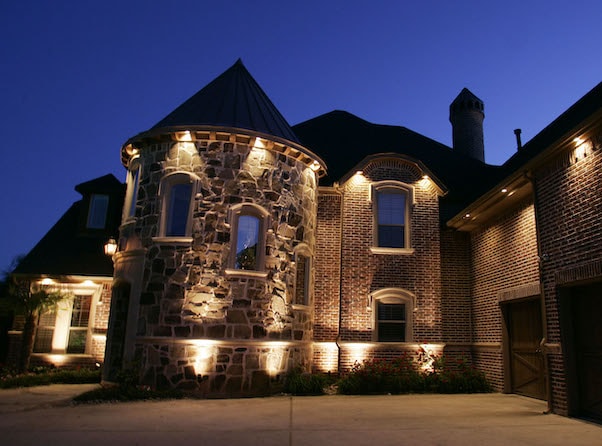 Ready to Get Started? Let's Talk About Your Project!
Some More About Dallas Landscape Lighting
Dallas Landscape Lighting, led by owner and Master Electrician Jesse Maupin, has been illuminating DFW since 2001. We believe in the magic of lighting and its ability to transform. We pride ourselves in being the premier source for outdoor lighting design and installation. 
Since its inception, Dallas Landscape Lighting has served more than 10,000 customers (residential, commercial, and homeowner associations) while establishing a reputation as a local and industry leader. Dallas Landscape Lighting offers jaw-dropping outdoor lighting systems installed safely and efficiently by master electricians. 
Our lighting designers create outdoor lighting systems that enhance the beauty and appeal of properties while strategically lighting premises and enhancing security. With our fully customized lighting systems, customers can enjoy the beauty of their homes year-round, day and night.
We use top of the line products to create a luxurious outdoor living environment. We believe the outdoor living space should be an outward expression of the home. Different elements such as tree, landscape, fence, pool, pathway, architectural, and arbor lighting are used to create a warm ambience and illuminate
homes long after night has fallen. These lighting elements combined with modern heating, cooling, television, speaker, motorized screen systems create a fully custom, comfortable, safe outdoor living area.
Dallas Landscape Lighting and Jesse Maupin rescued and designed our ranch project. He implemented a total design which included, driveway, walkways, gravel roads, pond design, fencing and gravel runs for horses and livestock plus beautiful Austin predator proof, decorative fencing, several beautiful gates with arbors, 2 covered pergolas, stone pathways through a wooded landscaped pond area, landscaping which encompassed 15 acres with roses, live oaks, Vitex, cedars, azaleas, annuals. He was fast, efficient, knowledgeable, and very motivated. I highly recommend Jesse Maupin and his companies, Dallas Landscape Lighting, Maupin Electrical, and Maupin Contracting.
As a pool construction/remodel company, we have worked with Jesse on a number of pool projects in the area. It is always a pleasure to work with him because of his great communication and organization.
Jesse and his team were wonderful to work with. They gave me a very competitive bid, did excellent work and were on time and on budget. My yard looks amazing! I highly recommend this company for any project inside or outside your home.
Not Sure Yet? Got Some Questions?
We get it. There's a lot of options when it comes to outdoor lighting and generators. Pick a time that works for you and one of our friendly staff will give you a call to discuss.