Dallas General Contractor Services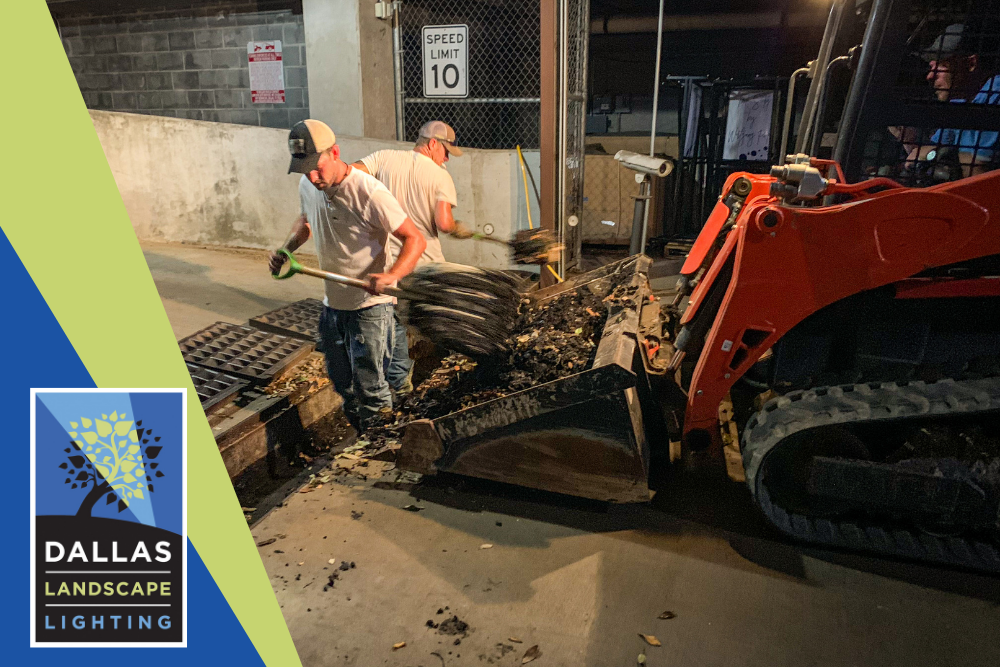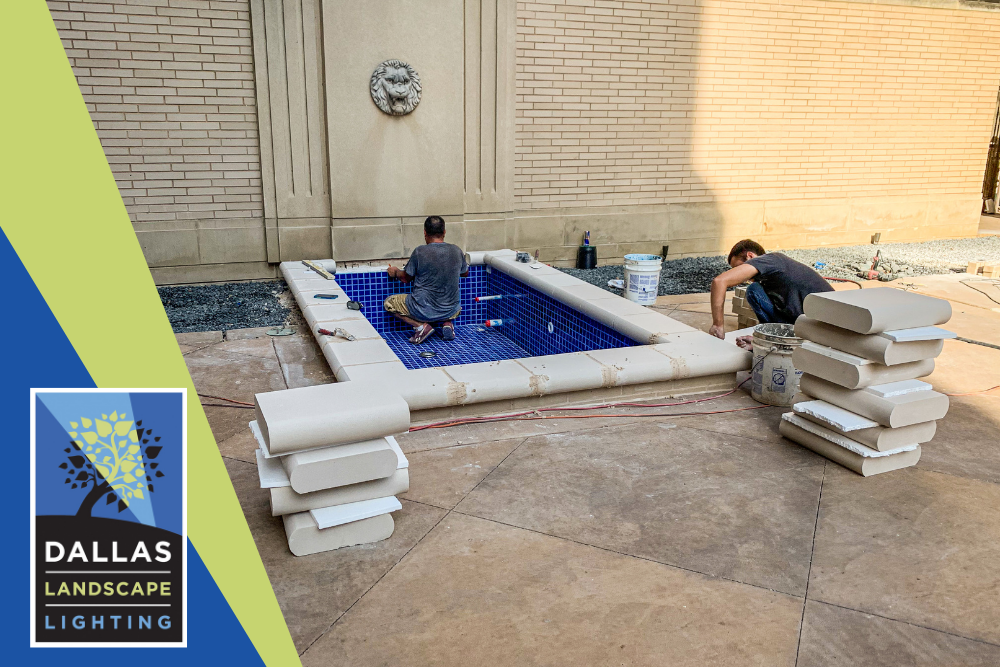 Not all general contractors in Dallas are created equal – some are more capable, knowledgeable and efficient than others are, and because you're investing in your residential or commercial project, it's important that you choose wisely. Maupin Contracting Services, owned by Jesse Maupin (owner of Dallas Landscape Lighting), is your one-stop shop for all general contracting work. We're fast, easy to work with, and ready to help you achieve your vision.
The Best General Contractor in Dallas 
Our general contractor division can tackle all your residential and commercial projects, including:
Arena lighting
Concrete work, including forming, pouring and rehab
Construction
Drainage work
Electrical wiring for entertainment systems and security cameras
Fence work
Irrigation systems and sprinklers
Job site cleanup and maintenance
Landscape lighting, including tree and structure lighting
Landscaping and tree trimming
Painting and staining
Security camera installation
Sport courts
Water feature and Kasco installation
Welding
Request A Free Consultation or Estimate Now!
Arena Lighting Work by General Contractors
Arena lighting requires an expert eye and knowledge of fixture installation, light placement, pole installation and power. The types of lights your arena needs depend on its purpose. Typically, sports lighting requires different types of wiring than standard lighting does, and you need a general contractor who understands electricity and how to structure an entire lighting system.
General Contractor for Concrete Work
Whether you're adding a patio or sidewalk, poolside area or something else, or you're making repairs to existing concrete, it's smart to hire a general contractor for concrete work. Your contractor can ensure that you get a functional, aesthetically pleasing space – and that it's sturdy, reliable and well-made.
Construction Contractors
Additions, upgrades and repairs require a licensed construction contractor. You may need permits to get the job done, and you certainly need a contractor who understands the ins and outs of remodeling and new builds.
Drainage Work
Landscape drainage is important – and it protects your home's foundation. You can't leave drainage work to just anyone; you need to work with a general contractor who's extremely well-versed in landscaping and proper drainage. Otherwise, you run the risk of your outdoor space flooding, water seeping down to your foundation or basement, or other issues.
General Contractor for Electrical Wiring
Working with an electrical expert is a necessity when you're dealing with wiring, whether you're upgrading a home or business's current electrical system, wiring a new room, or handling other electrical work. In fact, electrical work is some of the most dangerous work to attempt to DIY – so if you need a wiring system brought up to code, new wiring or anything else related to electricity, it's in your best interest to work with a knowledgeable general contractor.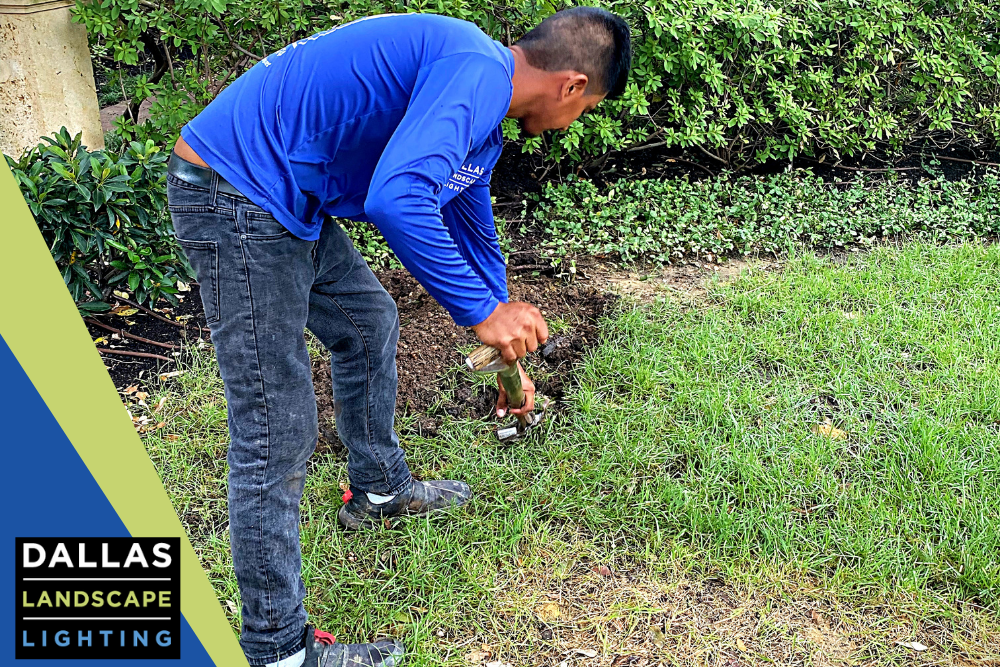 Fencing Contractors
Installing a fence around your home or business is a big project, whether it's purely decorative, designed for security, or made with both purposes in mind. From wrought-iron fencing and gates to tall privacy fences, a general contractor can get the job done and give you the peace of mind you need.
Irrigation Systems and Sprinklers by a General Contractor
You can automate your home or business's irrigation system by installing in-ground sprinklers, but unless you're experienced and have the right equipment, it's best to leave the job to the pros. Our team can handle complete irrigation system installation so you never have to worry about watering the grass again.
Job Site Cleanup and Maintenance
Job site cleanup can be dangerous work; there may be nails, splinters, glass and a number of other hazards in the area, which can pose a risk to you, your family and even your customers for business cleanups. If you hired someone to perform a job and need complete job site cleanup, we can help – and if you hire us to perform a job, you don't have to worry about a thing, because we completely clean the area before the project is complete.
General Contractors for Landscape Lighting
From security and safety lighting to moonlighting and tree lighting, we handle it all. As general contractors and owners of Dallas Landscape Lighting, this is our specialty. We provide patio and arbor lighting, Christmas and event lighting services, and so much more. If you need help with any type of outdoor lighting installation, including wiring, leave it to us.
Request A Free Consultation or Estimate Now!
General Contractors for Landscaping and Tree Trimming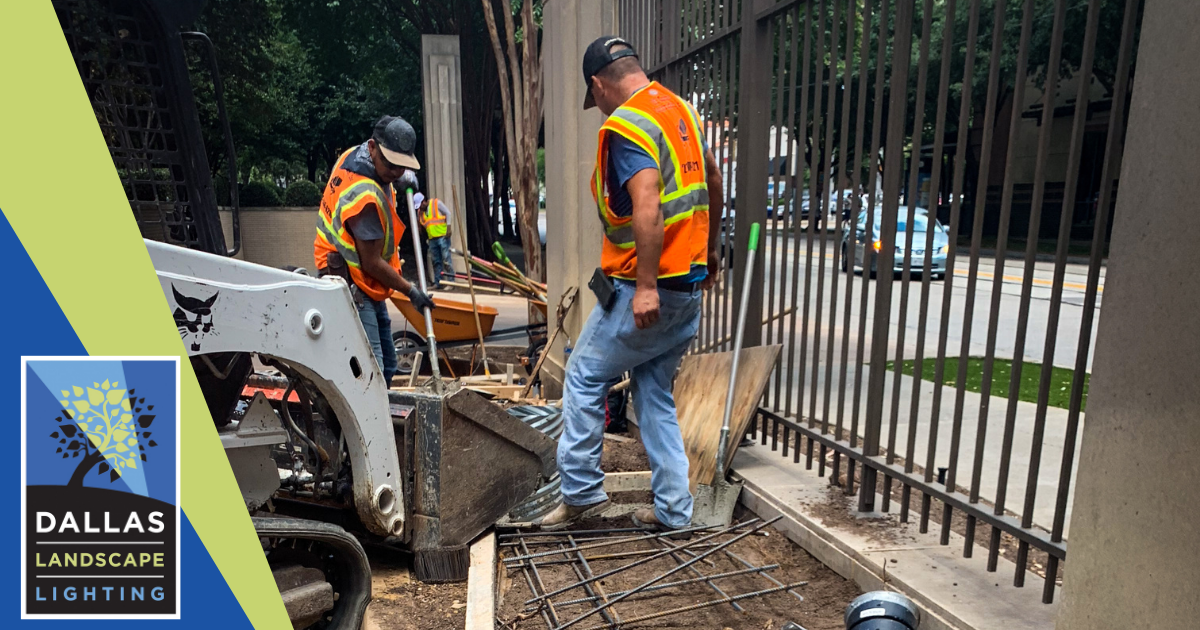 Keep your home or business's outdoor space looking its best with professional landscaping and tree trimming services. We can create a beautiful oasis outdoors or maintain what you already have; we work with drainage issues and in-ground sprinkler systems (as well as other types of irrigation systems). We also trim trees for aesthetics or safety, such as when branches overhang or scrape on a rooftop, and provide a number of other landscaping services, including landscape lighting.
Staining and Painting Contractors
Whether you're interested in refinishing your cabinets or painting your entire home, a general contractor can get the job done right the first time. We specialize in indoor and outdoor painting in homes and businesses all over Dallas, and we take on small, mid-sized and large jobs for our clients.
Security Camera Installation
Protecting your property, whether it's at home or in a commercial building, is easier when you have security cameras professionally installed. As general contractors who are incredibly familiar with residential and commercial security, we can help you plan the ideal locations for security cameras and install them – wiring included – so you can keep tabs on who's coming and going at your property.
Sport Courts Installed by a General Contractor
Basketball courts, volleyball courts, tennis courts and other sports courts require a professional touch, and as Dallas's premier general contractors, we can help you get your game on. Our team will measure, bring in materials, and install your sports court quickly and efficiently so you can start using it as soon as possible. We install sports courts at private residences, golf courses, gyms, public parks and facilities, and anywhere else they're needed.
General Contractor for Water Features and Kasco Installation
Adding a gorgeous water feature to your home or business is a big step, so it makes sense to work with a general contractor who can handle every aspect of the installation. Our team can install fountains, koi ponds, and other water features, including Kasco floating and aerating fountains, quickly and efficiently. We work in subdivisions, on golf courses, at private residences and other locations to install a wide range of water features.
Welding Contractor
Welding requires professional training, and we have it. From barbecue pits and screen doors to much larger projects, we have the equipment necessary to get the job done.
Hiring a General Contractor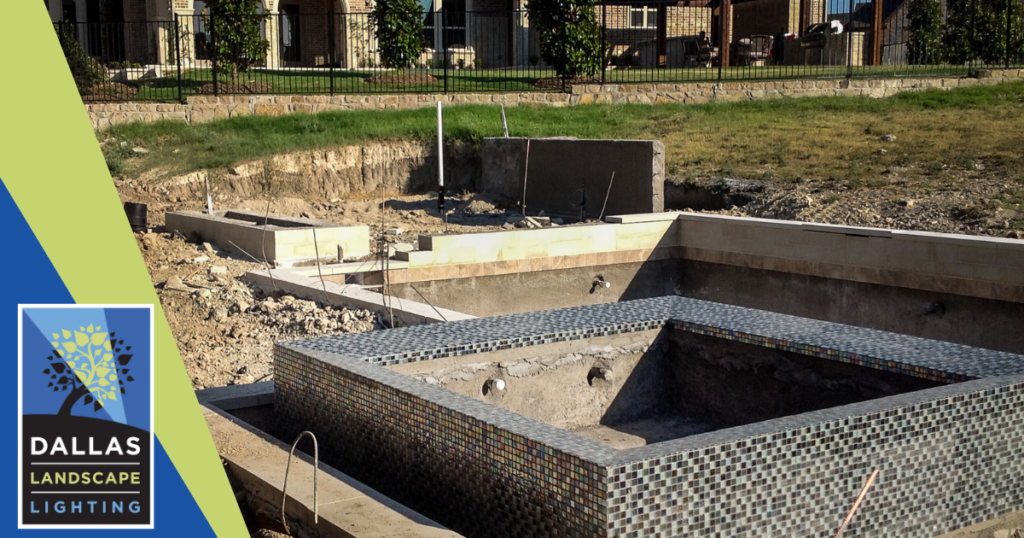 For most people, "handyman" projects require help from a general contractor – but many people don't even know where to begin. Generally, these are the steps you take when you want to hire a general contractor in Dallas or a nearby city:
Do your research. Look for a contractor who has a wide range of experience and can provide references if necessary.
Get an estimate for your job. Call general contractors you're interested in working with and ask for a quote. Most contractors will ask you several questions before giving you a quote or a projected timeline for completion – and that's a good thing. The more your contractor knows about the project, the more accurate the quote will be.
Choose your contractor. Your decision shouldn't be based on price alone, though some general contractors charge more than others do for the same type of work. You should also consider the contractor's reputation, his ability to communicate well with you, the estimated time frame for completion, and the contractor's experience with similar types of projects.
Discuss materials. Some people leave the choice of materials up to the general contractor they hire, while others have specific materials in mind. You and your contractor should discuss the materials you want to use, as well as who will get the materials (you or the contractor), how they'll be delivered to your home or business, and other important information before the job begins.
Sign your contract. Your contractor will have a detailed agreement for you that includes your cost, each party's responsibilities throughout the duration of the project, and an expected timeframe for completing the job. After you've signed your general contractor's agreement, the team can begin work on your project.
How Much Does a General Contractor Charge?
General contractors set their own rates, and those rates are based on individual projects. That's because every project is vastly different, from the materials used to the amount of time it takes to complete. Some projects are more labor-intensive, as well; for example, it takes more people and a larger number of supplies to install a new deck than it does to build three steps to a porch.
You can get quotes from multiple general contractors for your project, but you shouldn't base your decision on price alone. The most expensive contractor isn't necessarily the best – and likewise, the cheapest contractor may not do the best quality work. You should base your hiring decision on things like experience, communication, the time frame for completion, and the general contractor's reputation in the community.
Do You Need to Talk to a General Contractor in Dallas?
If you need help with a project – large or small – we can help. Call our office today to speak with an experienced professional who can give you a free estimate for your project.
Book A Free Consultation!
Request A Free Consultation today with Dallas Landscape Lighting to discuss your next dream project.