Backyard Fire Pit Installation by Dallas Landscape Lighting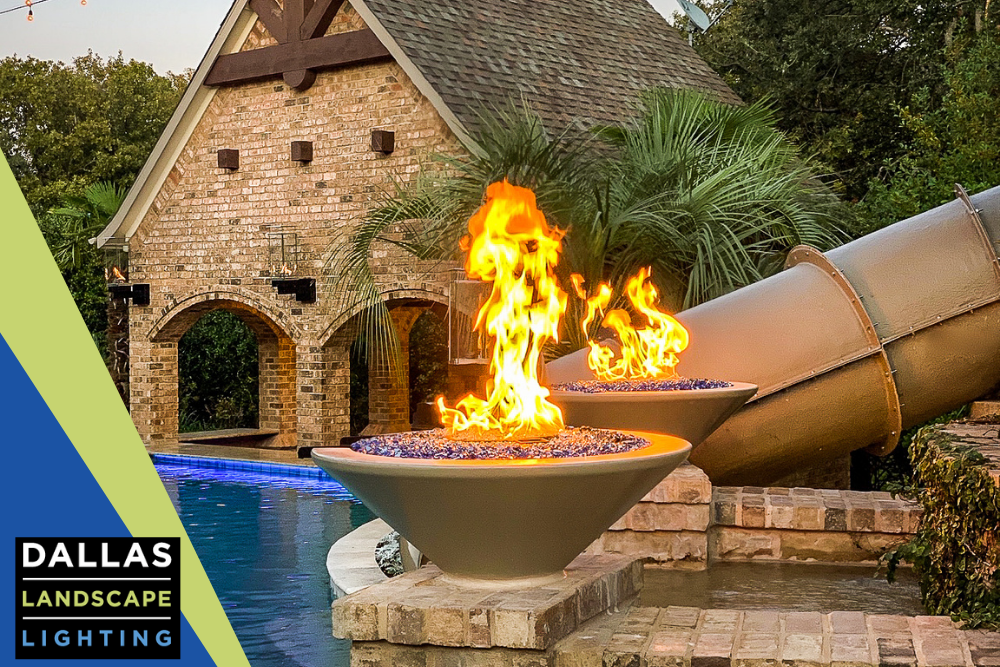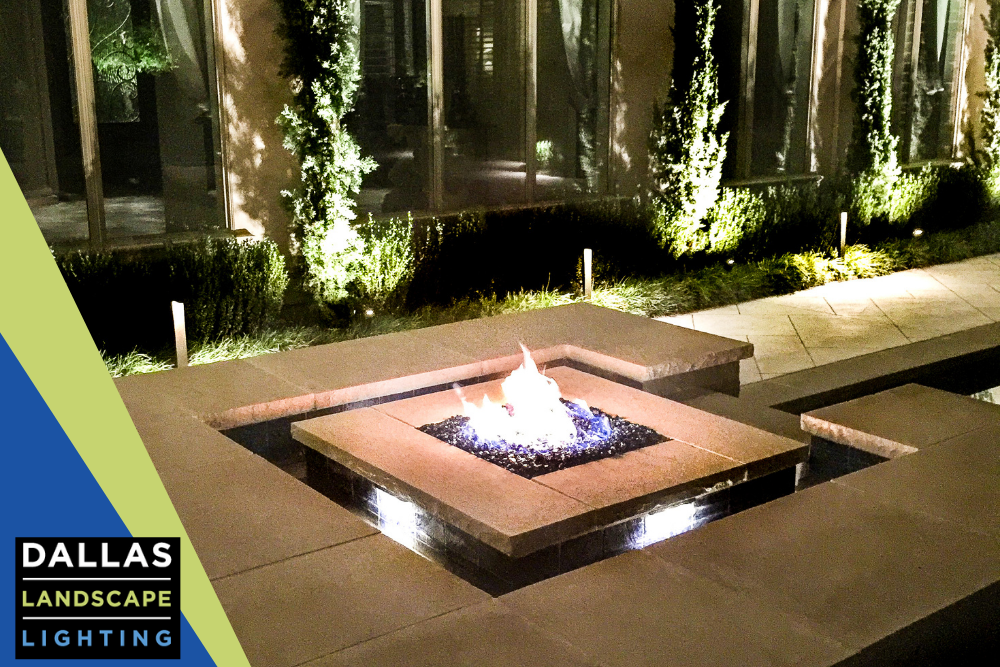 What is a Backyard Fire Pit? 
A backyard fire pit is a specially-built, fireproof bowl in which you can build a bonfire. Unlike traditional bonfires, they contain the wood or other fuel and keep the size of the fire under your direct control. Many people use backyard fire pits to create gorgeous outdoor living spaces they can enjoy all year long.
Types of Backyard Fire Pits 
You'll find a huge variety of backyard fire pits – not only in style, but materials, as well. The most common include those made with bowls of copper, steel and cast iron. And unlike traditional bonfires, which scorch the grass and can easily get out of control, fire pits can use a variety of fuel to burn, including gel, natural gas, propane, and wood, which we cover in the following sections.
Copper Fire Bowls 
Copper fire bowls are among the most popular (and they're on the more expensive end of the spectrum). They create a simple, elegant look.
Steel Fire Bowls 
Steel is simple and durable, which makes it an excellent choice for a fire pit bowl. These types of bowls can accommodate propane, natural gas, gel fuel and wood, and they're among the more affordable types of fire pits.
Cast Iron Fire Bowls 
Cast iron fire bowls are in the middle of the price spectrum. They're incredibly durable and reliable, and they create an unmatchable aesthetic.
Propane Fire Pits 
Many people find propane fire pits to be convenient and packed with visual appeal. They allow for a high-quality flame without refilling gel or a supply of wood (though they do need propane refills from time to time, depending on how often you use them). These fire pits can be very large, or they can be small, portable pieces. Often, these fire pits come with copper bowls (though not always) and feature a large ledge around the outer rim.
Natural Gas Fire Pits 
Natural gas fire pits only work when there's a gas line attached, so if you intend to put one of them in your backyard, you'll need to ensure that there's a way to install a line. These types of fire pits, once hooked up, never run out of fuel; you simply turn on the switch and enjoy.
Gel Fuel Fire Pits 
Gel fuel fire pits use a clean, smoke-free, scent-free gel to burn; usually, the gel is contained and concealed inside fake logs. These versatile fire pits are portable (though some are exceptionally large) because they don't require a gas line or any other connections.
Request A Free Consultation or Estimate Now!
Wood-Burning Backyard Fire Pits
A wood-burning backyard fire pit may be the perfect choice for you if you want one that pulls double duty as a wood-burning grill or outdoor fireplace.
These are like contained campfires in your backyard, and the only caveat is that you have to buy or chop wood to burn in it from time to time.
Can You Have a Fire Pit in Your Backyard in Dallas?
It's legal to have a fire pit in your backyard in Dallas. The law says, "307.4.4.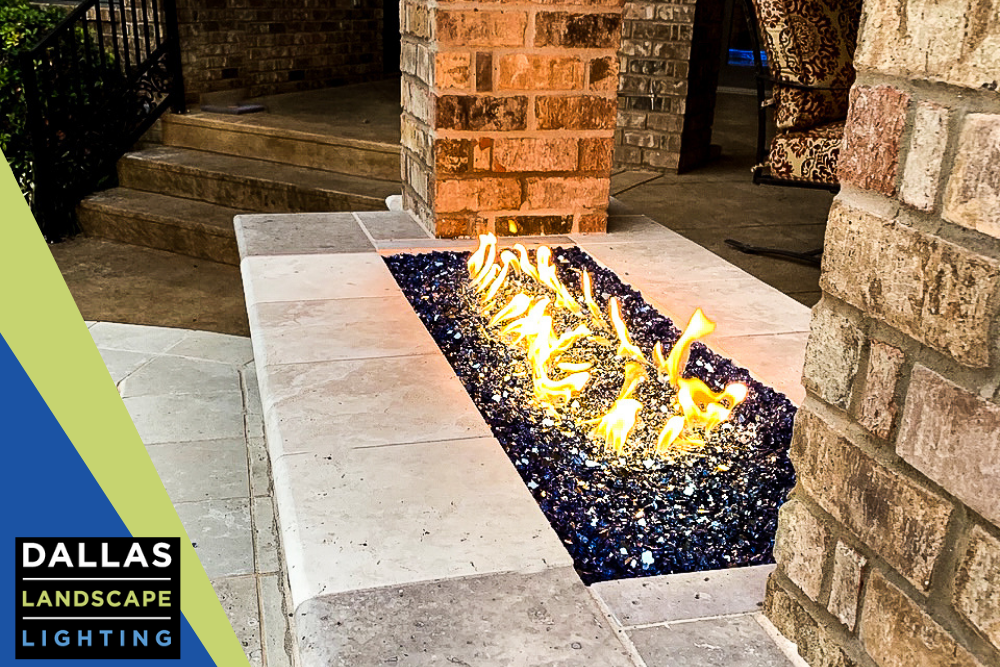 Book A Free Consultation!
Dallas Landscape Lighting is your go-to electrician / electrical services company in Dallas! Request A Free Consultation today!