Smart Home Security & Safety Lighting Installation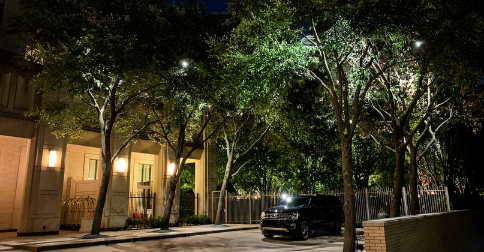 When it comes to home security, nothing screams "stay away" like exterior lighting and/or visible surveillance cameras.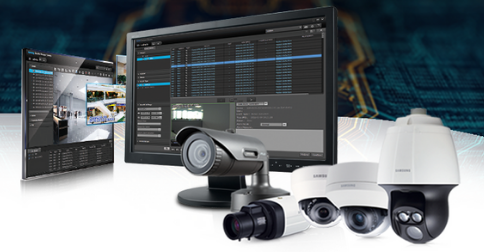 We provide peace of mind to homeowners & businesses through our user-friendly HD security cameras, surveillance & home automation systems.
Request A Free Consultation or Estimate Now!
Security & Safety Lighting Installation Can Help Scare Off Criminals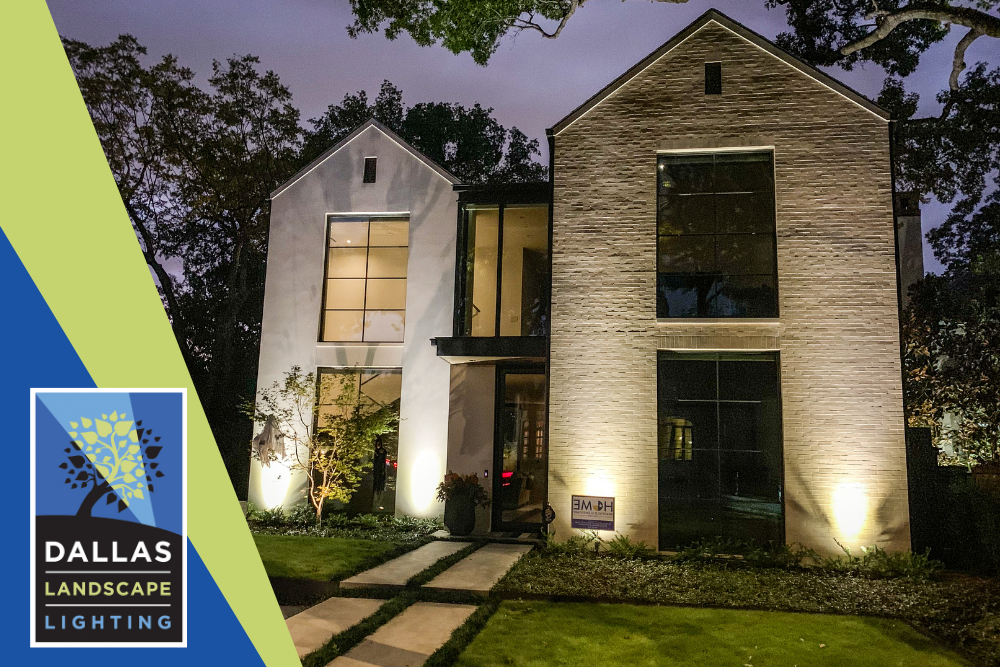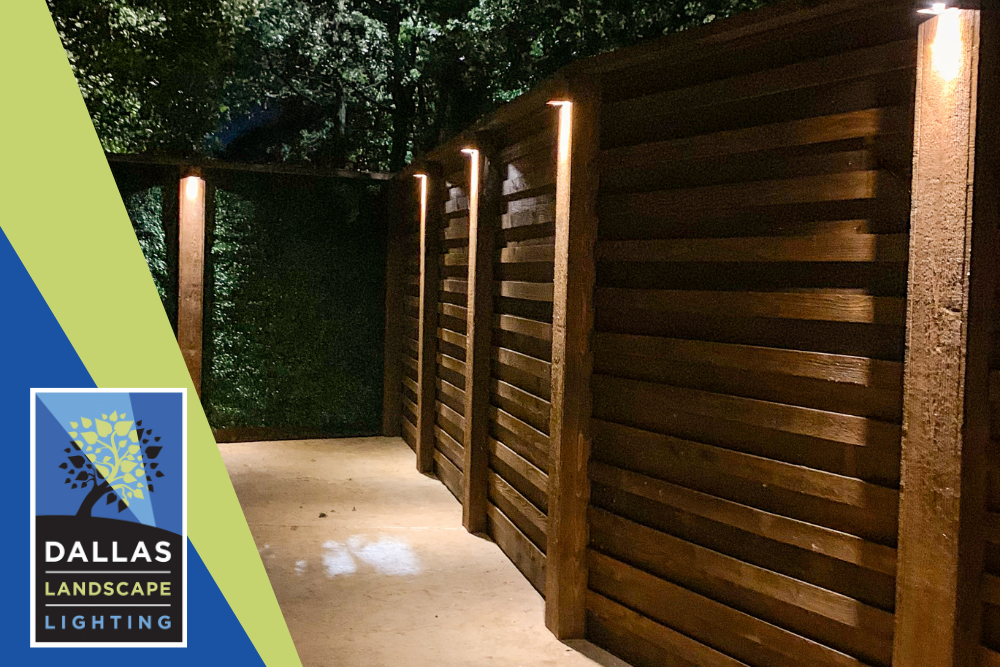 Recently one of Dallas Landscape Lighting's longtime customers called to schedule a bulb replacement for her tree lights.
While on the phone she mentioned that the backyard tree lights we installed 2 years ago saved her home from being broken in to.
According to a police officer that arrived to make a report on her neighbors break-in, the trespasser opened our customer's gate but since the lighting up in the trees was directed down on to the lawn (which creates an effect much like a full moon). 
They decided to bail out of their plan to attempt a break in at her house.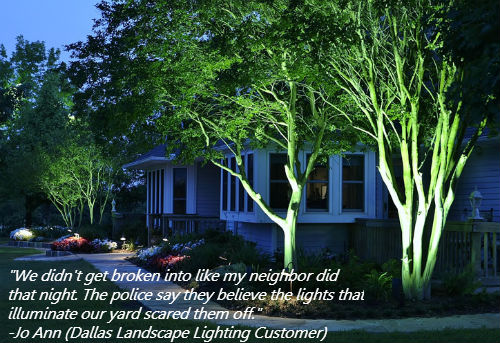 You may think that she just got lucky, which is certainly true, she did get very lucky. 
However, luck or not, this homeowner was prepared and had precautionary safety measures in place. 
If her yard had been dimly lit or completely dark, would she have been this lucky? 
Most people opt for the peace of mind that lighting, alarm systems and/or security cameras give. 
Having one or all safety precautions in place will surely give a would-be intruder a reason to skip your home.
Types of Home Security Lighting installed by Dallas Landscape Lighting
There are many ways to light your home or property that will keep would-be intruders at bay. 
People have been mounting motion lights over their garages and near entry ways for years. While this is a popular form of exterior lighting, it isn't as effective as it might seem. 
These lights are only triggered when movement is detected within a limited area. 
A criminal that has experience knows how to spot a motion light and can keep themselves from being detected. 
If this is the only security lighting feature on your property – consider expanding your lighting options. 
Motion lights only 'shed light' on one area of the outside perimeter of your home. 
So what are better security lighting options for your home? See below.
Request A Free Consultation or Estimate Now!
Tree Lighting Deters Criminals
Obviously tree lighting is a proven deterrent. It is probably one of your best bets as far as getting more for your money. The effect tree lighting has when cast down is ethereal and creates the most beautiful environment in your yard. Up lights mounted at the base of trees does something completely different, but equally as beautiful. 
Highlighting the texture of a palm tree's trunk and its palm fronds creates a tropical feeling in your backyard (which is perfect around a pool!) Tall, mature trees with an up light illuminating the branches and leaves above is a popular choice among homeowners. The effect is stunning!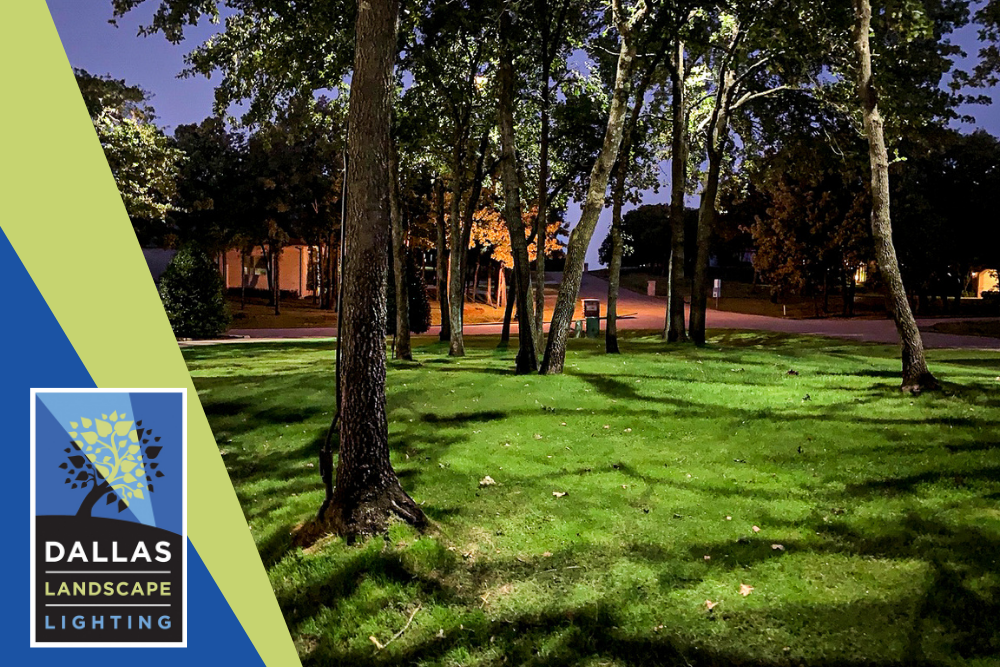 Request A Free Consultation or Estimate Now!
Smart Home Security & Video Surveillance
Access Control Software
Access control software, typically used in businesses, helps you keep track of who enters and exits a facility through key card, microchip or phone-verified entry.
People with the appropriate credentials can use specific pre-coded electronic devices to gain entry, and the software grants them access while recording entry times in a centralized system.
Integrated access control involves other security features in conjunction with key cards, microchips and other electronics. 
When you combine high-resolution security camera systems and other measures, you give your workers unparalleled safety – and you have even more data on which personnel are entering and exiting designated areas.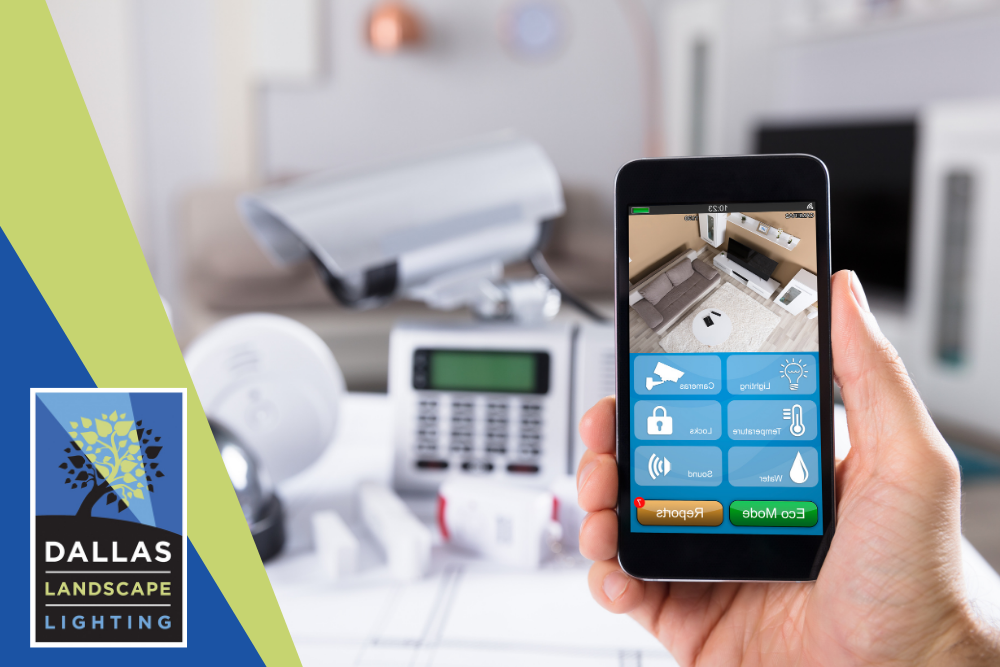 A fully integrated system can help you dramatically reduce theft and fraud. You'll be able to monitor and respond to security alerts from anywhere in the world with internet connection when your security expert connects you to web-based access control software.
Intercoms and Telephone Entry
Intercoms and telephone entry systems are ideal for apartment buildings, office buildings and a wide range of other commercial businesses. You can install commercial intercoms and telephone entry systems to require guests, employees and others to verbally verify their identities or state the nature of their business in your facility.
Video intercoms provide an additional layer of security, as well. Administrators can simply verify a person's identity through video or voice communication and make the decision to admit or deny entry.
Control 4 Home Automations
Book A Free Consultation!
Dallas Landscape Lighting is your go-to electrician / electrical services company in Dallas! Request A Free Consultation today!