Indoor & Outdoor Fan Installation in Dallas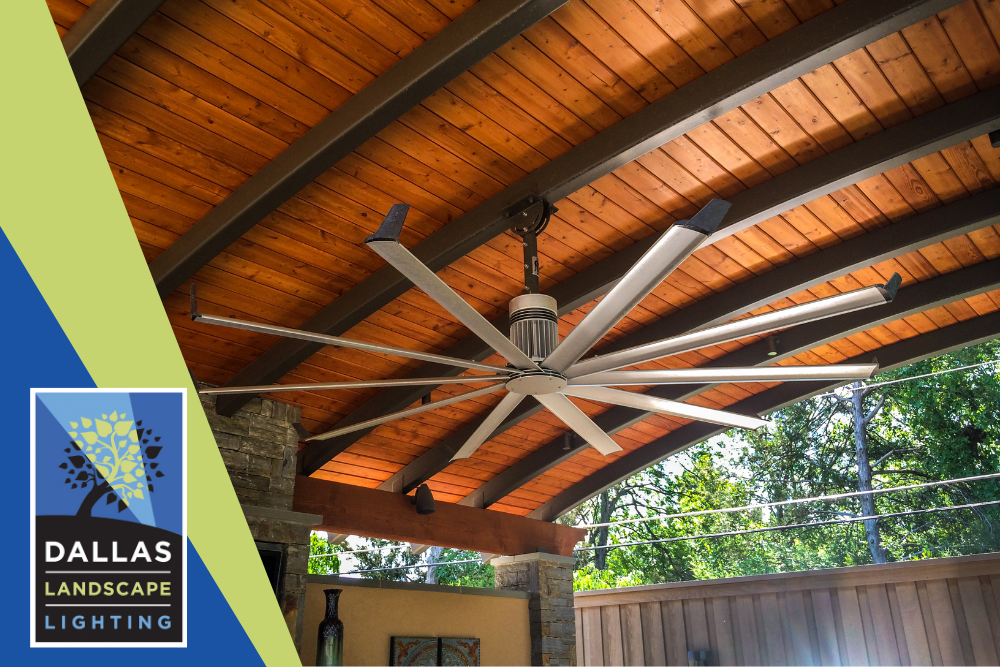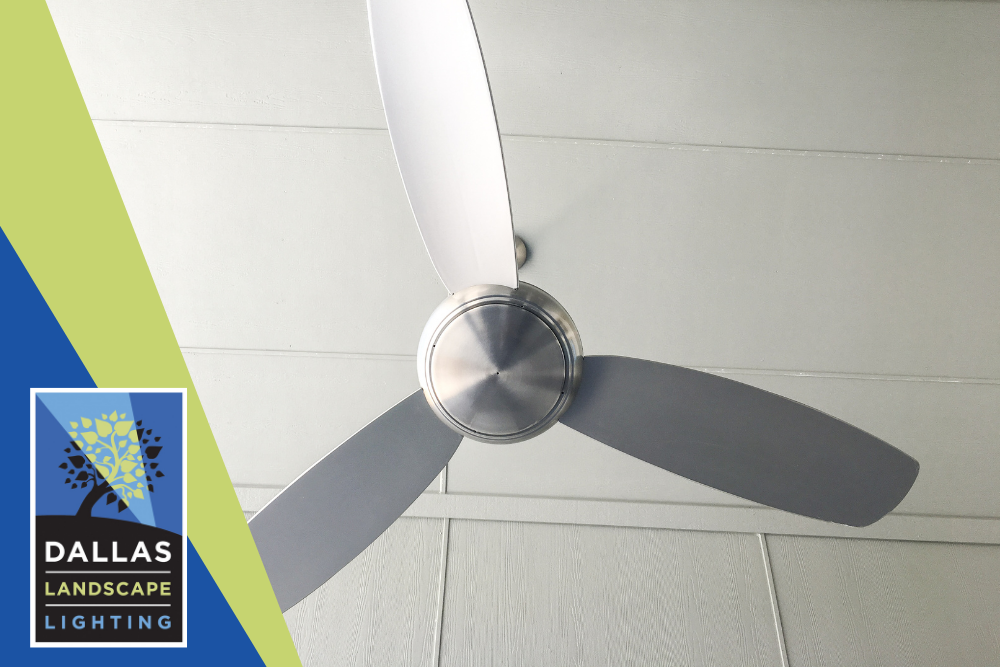 Dallas Landscape Lighting Installs Fans in your Indoor & Outdoor Structure
Dallas Landscape Lighting is your go-to electrical service provider for all of your outdoor (as well as indoor) electrical needs! One of the most common tasks our electricians have on their daily schedule is ceiling fan installation in Dallas, Collin & Rockwall counties. Most of the time they are called to install fans in newly built arbors/outdoor structures. 
Because the Texas summers are long and can last from spring to mid-fall, homeowners here in North Texas are lining up to have custom outdoor living spaces built. With so many of these new additions being built in our area, customers keep our crew busy installing ceiling fans in them year-round.
Arbors, patios and custom outdoor structures are very practical as they provide shade and shield you and your family from the sun's rays. Another practical benefit is the addition of square footage! The outdoor 'entertaining space' gives your family & guests more room to spread out! Because they are so inviting, they become the main 'room' to entertain guests in.
Big Ass Fan (brand) installation in our Rockwall, TX customer's outdoor living area
Homeowners like to treat their outdoor space like an indoor space by adding weatherproof upholstered furniture, specialty lighting, a bar and barstools, an outdoor kitchen complete with a fridge and grill top, flat screen TV's with surround sound, outdoor heaters, etc. 
They have endless choices when it comes to ways to amp up the comfort level of an outdoor space. While many of our customers opt for all the bells and whistles, some tend to go with the 'less is more' idea. However, one thing homeowners almost always include in their new outdoor living space is a ceiling fan (or two, or three…)
Book A Free Consultation!
If you have any questions about fan selection or installation, contact Dallas Landscape Lighting for a Free Consultation today!