Electrician in Frisco, TX – Frisco Outdoor Light Installation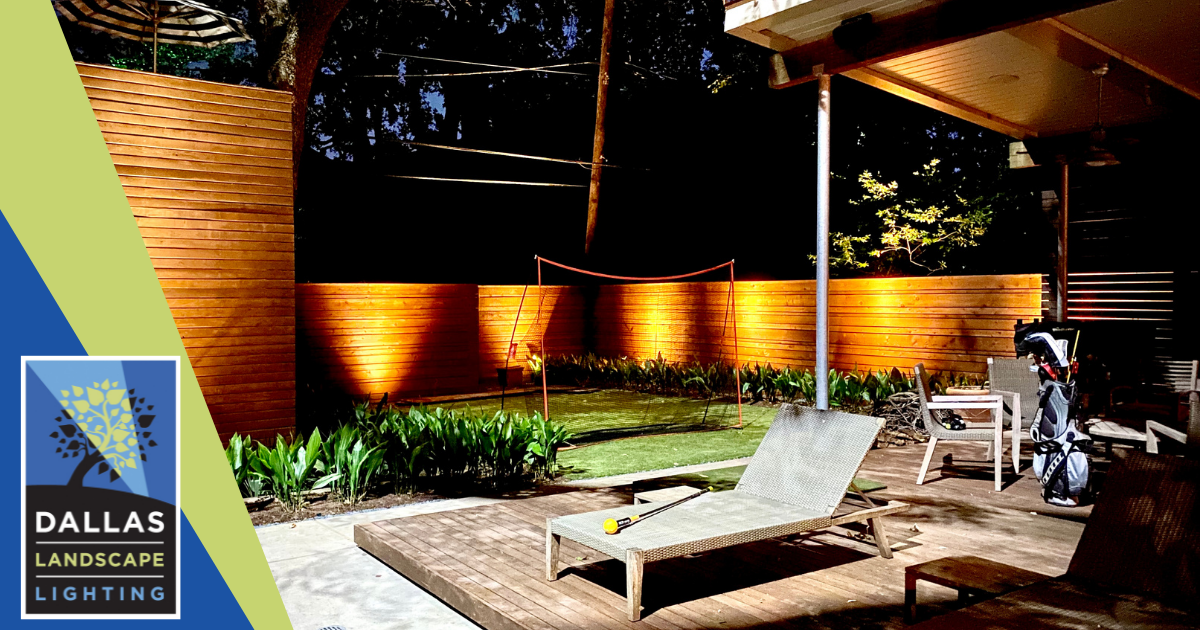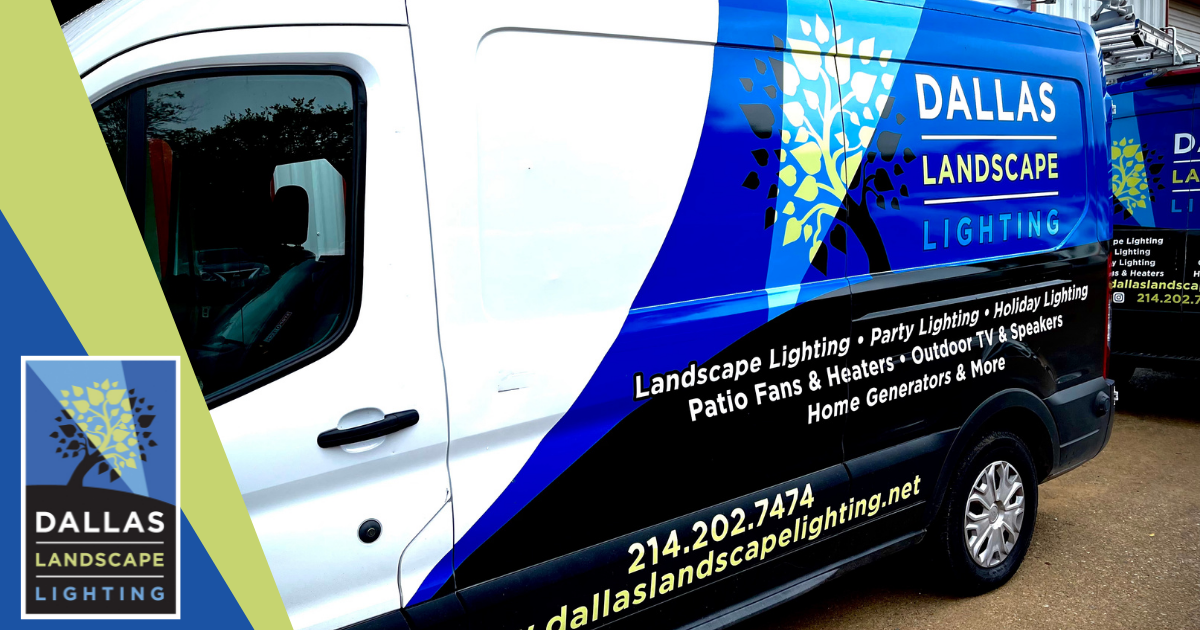 Get help with all your electrical needs, from creating a beautiful outdoor landscape with lighting to correcting electrical code violations, making home upgrades, and more, by working with Dallas Landscape Lighting. 
Our team of experts is highly trained and specializes in residential and commercial electrical systems.
Working With an Electrician in Frisco, TX
Our team, run by a master electrician with a team of knowledgeable professionals, can handle all types of indoor and outdoor electrical work. 
We perform a wide range of services to repair or upgrade your home or business's electrical system.
Electrician Services Our Team Provides
Our team can help you with virtually any electrical wiring project, including:
Code violation repairs
Installation of new electrical circuits on commercial machinery
Electrical upgrades
Providing power to outdoor pools and spas, as well as outdoor appliances
Electrical wiring for outdoor kitchens
Historical building wiring restoration
Home sale inspection repairs
Installation and repair of electric vehicle charging systems
Maintenance and repair of existing electrical systems
Rewiring for chandeliers and other light fixtures
If you don't see the service you need here, call our office – there's a good chance we provide it but haven't listed it here. We'll be glad to answer your questions and provide you with a quote.
Frisco Holiday Light Installation
Create a stunning display this holiday season with a little help from Dallas Landscape Lighting. Our team makes Christmas light installation easy – you can count on our team to:
Provide you with all the lights and supplies you need
Install timers on your lights
Perform maintenance if necessary
Remove your lights after the holidays are over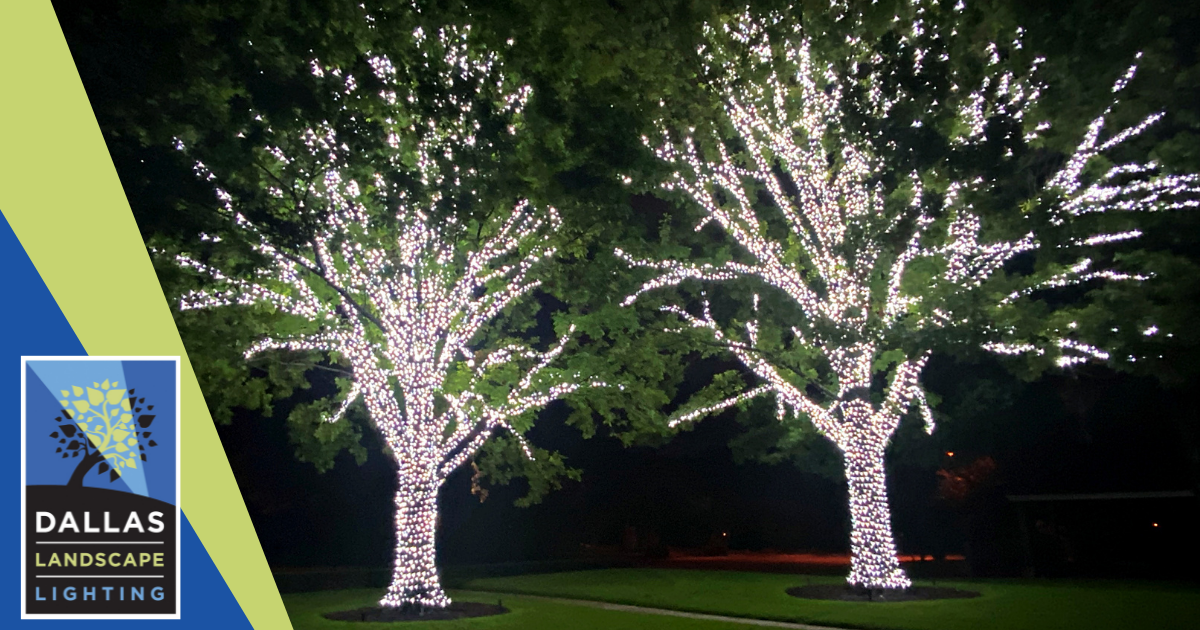 Whether you're decorating for a specific holiday event at home or you want to outfit your corporate headquarters for the holidays, our team specializes in putting together unforgettable Christmas lighting displays that will make your space the talk of the town.
Request A Free Consultation or Estimate Now!
Event Lighting in Frisco
Light up your night and improve your outdoor entertaining space with party and string lights installed by Dallas Landscape Lighting. We handle prep and planning for single events, such as fundraisers, as well as residential party lights that can stay up year-round. We also offer lighted tree wrapping services for weddings, special events and permanent fixtures, which enable you to create a festive look any time of year.
Outdoor and Landscape Lighting
We specialize in all types of outdoor and landscape lighting, whether you need party lights, holiday themed lights, security lighting or patio lights. We love taking on unique jobs, too, so if you have an idea you'd like to implement at your home or business in Frisco and need an electrician to pull it off, we're the people to call.
Emergency Lights
Emergency lights and flood lights are necessary when you're creating a well-rounded security system in your home or business – and you need a Frisco electrician who can plan and wire the whole thing. Our team can work with you to develop a safe, secure system that illuminates the exterior of your space; we'll also suggest the right types of lights, help you choose the ideal products while balancing cost and effectiveness, and install the emergency lighting system for you.
Code Violation Repairs in Frisco
When your building is out of compliance with local, state or federal codes, we can help. Our team is led by a master electrician who knows how to evaluate your electrical system and all your wiring, and as professional electricians, we can make the appropriate improvements. We understand that your safety is paramount, and we'll work quickly and efficiently to ensure that your home or business's electrical system is up to code.
New Light Fixtures, Fittings and Fans
When you're remodeling or adding on to your home, or when you're building from scratch, you need the right wiring for light fixtures and fans – and that's where our team shines. We can remove old, inadequate wiring and replace it with modern, up-to-code wiring that's designed to handle your space's lighting needs. We work in residential homes, restaurants, offices and commercial buildings, as well.
Generator Installation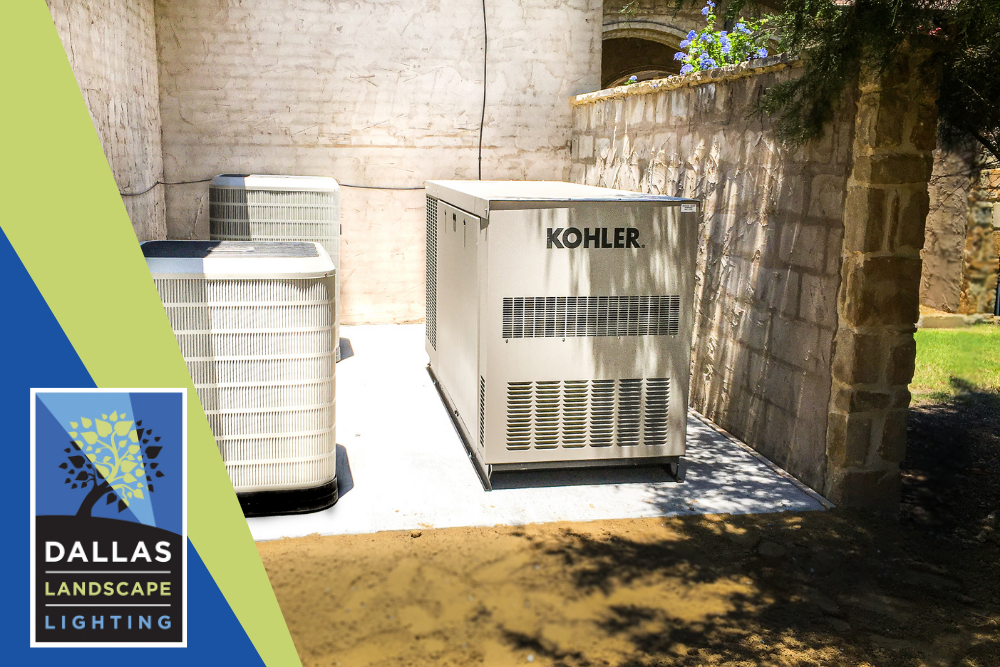 With increasing inclement weather events affecting Frisco and the surrounding communities, there has never been a better time to invest in a home generator.
Dallas Landscape Lighting's home generator installation services go above and beyond. We can help you find the perfect generator to keep your home or business running smoothly in the event of an outage, whether you need a standby generator, portable generator or inverter generator.
Then, we'll install and connect the whole system so you don't have to worry about a thing.
Installation of New Circuits on Commercial Machinery
Keep your business moving with new electrical circuits in commercial machinery. Whether a circuit has gone bad or you need maintenance or repairs, Dallas Landscape Lighting's master electrician has the know-how and ability to diagnose and fix problems so your company doesn't experience any downtime.
Providing Power to Outdoor Appliances, Pools and Spas
We can power-up your outdoor living space by wiring your home for outdoor appliances and providing electricity for operating and lighting your pool or spa. We also specialize in outdoor TV and speaker installation, which means you can create an amazing outdoor living space with the flick of a switch after working with us.
Historical Building Wiring Restoration
Many historical buildings aren't wired for modern electricity, but that's where Dallas Landscape Lighting comes in. We use our in-depth knowledge of the National Electric Code, as well as local and state regulations, to rewire and restore historic buildings all over Frisco and several other Texas cities. We'll even preserve existing light fixtures, illuminate outdoor areas (such as walking paths and areas that need security lighting) and more. Your historic building is in good hands with us.
Home Sale Inspection Repairs in Frisco
When you're selling your home and need to make repairs after an inspection, we're the team you need. Our master electrician and experienced crew can ensure your house is up to code, and then we'll provide you with a detailed receipt that shows all the requested work has been completed.
Electric Vehicle Charging Systems
If you've gone green and purchased an electric vehicle, we can help you charge it in your own garage or elsewhere on your property. Our team installs electric vehicle charging systems in Frisco – and not just at residential homes, either. We can install electric vehicle charging stations in commercial parking lots and industrial settings, too.
Do You Need an Electrician in Frisco, TX?
If you're looking for a master electrician in Frisco, whether you need new landscape lighting, an electric vehicle charging station, holiday light setup or wiring to your outdoor pool, Dallas Landscape Lighting has you covered. Our team can handle jobs of any size, so call our office today to tell us about your project. We'll start planning and implementing your vision to create just the right solutions.
Things To Do In Frisco, TX 
Some Zip Codes We Serve in Frisco, TX
75033     75034     75035     75036
75072     75068     75078
Book A Free Consultation!
Dallas Landscape Lighting is your go-to lighting company in University Park! Request A Free Consultation today!