Professional Landscape Lighting in Rockwall, TX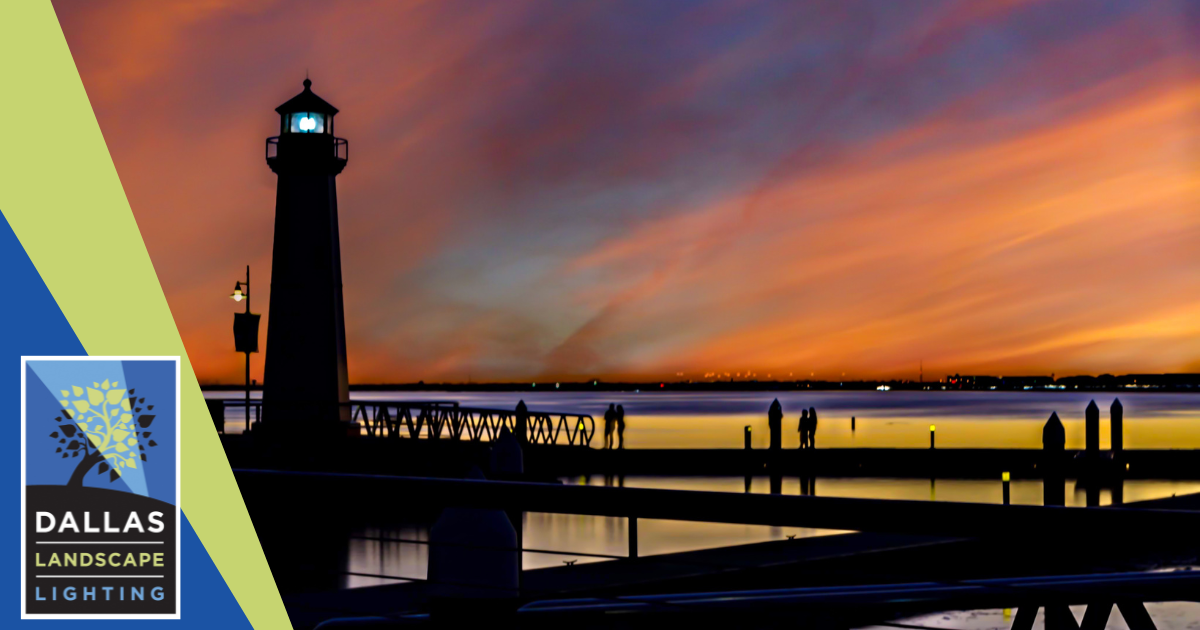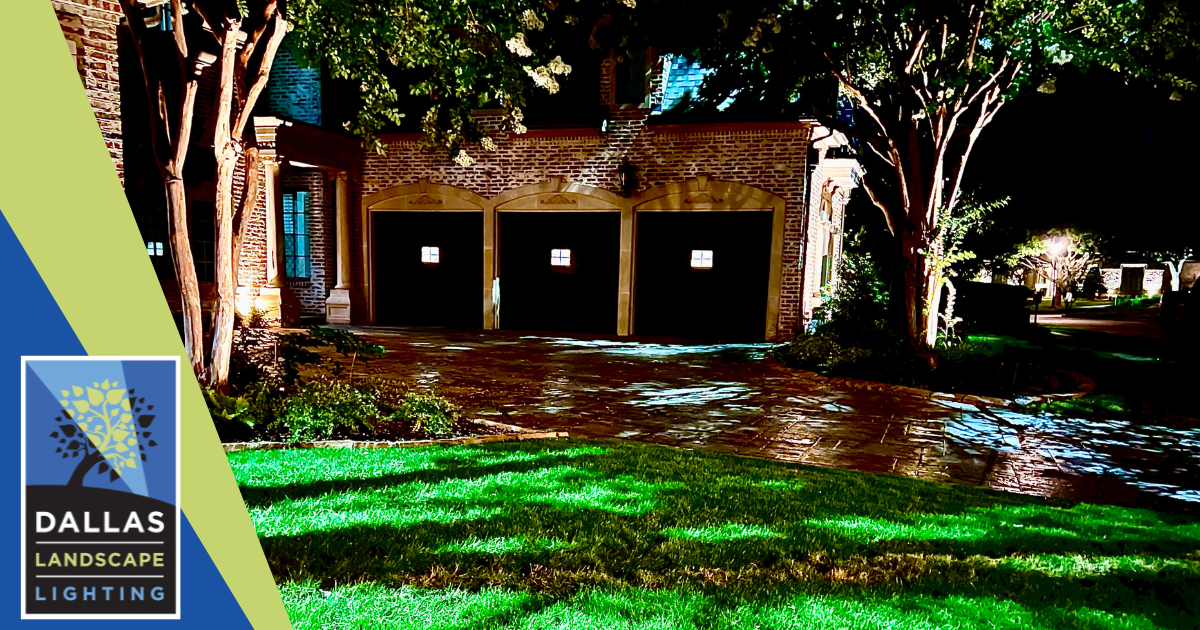 Dallas Landscape Lighting can help you create your dream space in Rockwall. Whether you need lighting for a special event or want to create a beautiful backyard where you can entertain family and friends, our team of landscape lighting experts are here to help – we can bring your vision to life.
Professional Landscape Lighting in Rockwall: Trees, String Lights and More
Your outdoor space needs just the right illumination, and Dallas Landscape Lighting can help you from start to finish. From backyards to restaurant patios, parks and recreation areas, and downtown areas, we have the experience necessary to put together an entire landscape lighting system. But that's not all – in addition to landscape lighting in Rockwall and the surrounding communities, we specialize in:
Emergency light and flood light installation
Holiday and party lights
Pool and spa wiring
Rewiring for new lights
Code violation repairs
Electrical wiring for outdoor appliances
Home sale inspection repairs
Rewiring for fans
Standard electrical system maintenance
Generator installation
New electrical circuits on commercial machinery
Landscape Lighting in Rockwall, TX
Dallas Landscape Lighting can create the perfect paradise for your needs. Our highly experienced team can develop a plan and install an entire outdoor lighting system for your home or business. Whether you need path lighting, moonlighting or uplighting, tree wrapping or string lights, we can transform your space into something even more special.
Emergency Light and Flood Light Installation
Effective lighting helps keep properties safe, and by using the right combination of emergency lights and floodlights around your home or business, you can have the extra security you need. Our team can create a plan to light up the areas around windows, doors and walkways, as well as ingress and egress points. We'll also talk to you about other areas you feel could benefit from additional lighting for security purposes. From motion sensor lights to bright floodlights that are always on, we have a solution for you.
Holiday and Party Lights
Dallas Landscape Lighting can help you celebrate in style. Our team has been installing holiday light displays all over Texas since the year 2000, and we're well known in Rockwall because we create unforgettable displays. We provide all of the supplies, perform the installation and removal, and even store seasonal lights for our clients who don't have a place to keep them.
We're not limited to holidays, though. We specialize in lighting for weddings, charity events, formal affairs and a wide range of other celebrations. Our team can implement your vision for your event – but if you don't have a vision yet, that's okay. We are extremely experienced at creating unforgettable light displays, including tree wrapping and string light installation, and we can create a plan that provides you with the perfect amount of illumination for your event.
Request A Free Consultation or Estimate Now!
Pool and Spa Wiring
All the electrical elements related to your pool or spa need power, and Dallas Landscape Lighting can literally hook you up. You'll be able to enjoy your outdoor living space to the fullest when we've created a wiring plan for everything from your lights and heater to filters and fans.
Rewiring for New Lights
If you're taking on a remodeling job or simply adding a new light fixture to an existing space in your Rockwall home, Dallas Landscape Lighting has you covered. Our team will ensure that your existing wiring can support new lights or run new wiring if necessary. We can rewire for ceiling fans, chandeliers, recessed lights, and other specialty lights, as well as standard fixtures.
Code Violation Repairs
Electrical codes change from time to time, so if yours are in violation of the most current versions, we can help. Our team is led by a master electrician who keeps up to date on the most current rules, knows the NEC, and can help keep your home or business safe and in compliance with local, state, and federal codes.
Electrical Wiring for Outdoor Appliances
Outdoor appliances such as refrigerators, television sets, speakers, and other necessities all need power, and Dallas Landscape Lighting can supply it. Whether you're building a new outdoor living space from scratch, setting up a patio for guests, or modifying your existing space, our team will formulate a plan and implement it so you don't have to worry about a thing.
Home Sale Inspection Repairs
When you're selling your home and your buyer's inspector makes a note about your home's wiring system, you can bet the buyer will ask you to make repairs. If that happens, Dallas Landscape Lighting is the team to call.
We'll have a look at your home's wiring to ensure that it's up to code and will fix whatever issues exist. In fact, it may be a good idea (particularly if you know you're selling your home and that your wiring may be outdated or malfunctioning) to get ahead of the game by calling us before you list your home for sale. We can help head off potential inspection issues by addressing problems and potential code violations right away.
Rewiring for Fans
Beat the Texas heat by adding a ceiling fan to your indoor or outdoor space. It's okay if your current wiring doesn't support a fan – that's what we're here for. In fact, many homes aren't wired for ceiling fans and require an electrician's help.
Standard Electrical System Maintenance
Because our team is led by a professional master electrician, we can handle all your electrical needs, including standard electrical system maintenance. From simple inspections and repairs to complete rewiring jobs, Dallas Landscape Lighting has you covered.
Generator Installation
Don't get caught in the dark – start researching generators that can provide you with backup power when you need it. Then, talk to the experts at Dallas Landscape Lighting for installation. A generator can give you the juice you need to get through a massive storm or a failure at the power grid, both of which have happened in recent memory.
Our team works with all types of generator units. In fact, we make it our business to stay familiar with every major generator brand, and that means we can give you insight on what's going to work best for your needs. Whether you're looking for a generator for your home or business, we have the answers you need.
New Electrical Circuits on Commercial Machines
We can install new electrical circuits on commercial machinery anywhere in Rockwall. In fact, we've worked in the area for more than two decades, so there's a good chance that we've helped someone you know. Our master electrician will evaluate your machinery, perform electrical maintenance and make necessary repairs so your company doesn't have to deal with major downtime due to electrical issues.
Do You Need to Talk to a Landscape
Lighting Expert in Rockwall?
If you need help with landscape lighting, electrical wiring, code violations or anything related to electricity, call Dallas Landscape Lighting right away. Whether you want a glittering holiday light display, party lights or pool wiring, our team is here to help.