Outdoor Lighting Installation Services with
Dallas Landscape Lighting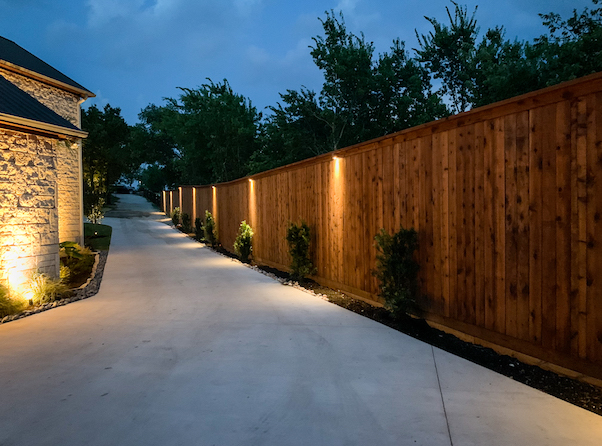 When it comes to home safety & security, nothing shouts "stay away" like exterior lighting and/or visible surveillance cameras.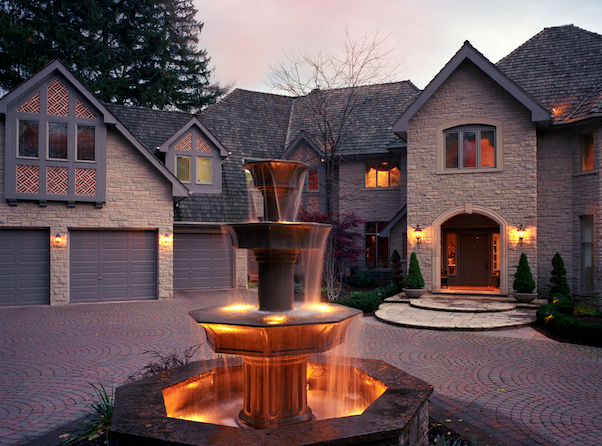 These days, LED lighting has been the most requested service. Learn why LED lighting is beneficial for your home today.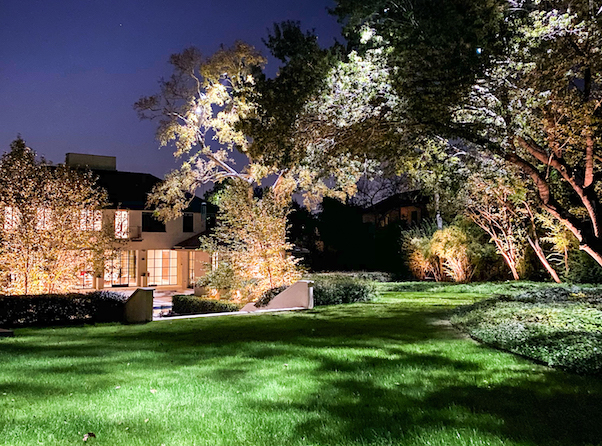 In the world of outdoor lighting, it doesn't get more dramatic than tree lighting! If done professionally, it can achieve stunning results.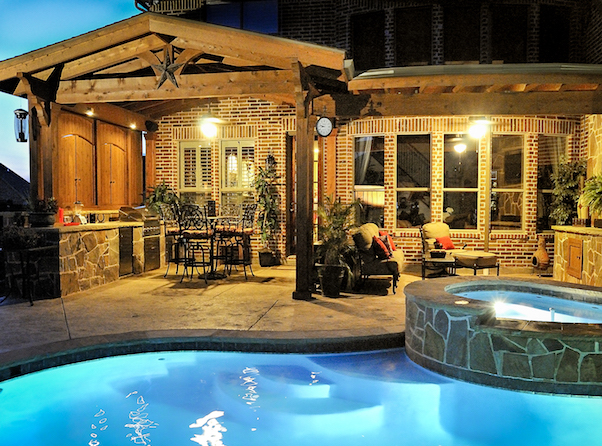 Arbors, patios, cabanas or any outdoor structure, can be electrically wired for maximum comfort and entertainment.
Request A Free Consultation or Estimate Now!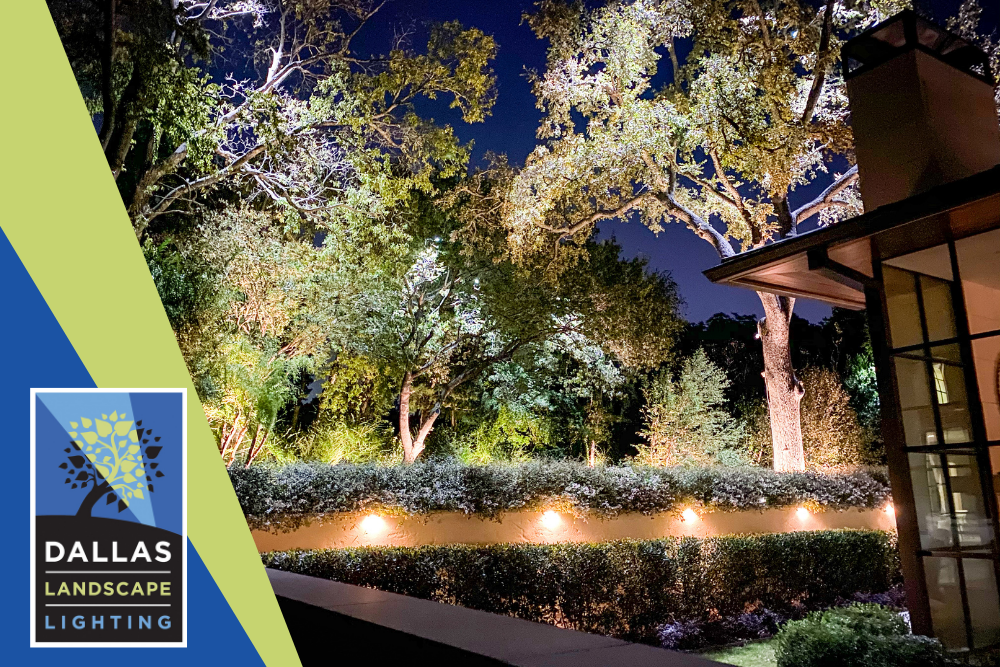 Outdoor Lighting Installation in Dallas 
Outdoor lighting installation is a big job – and you have to get it right the first time. That's where Dallas Landscape Lighting comes in. Our team of experts will work with you to design an outdoor lighting plan that meets your needs, fits within your budget, and creates exceptional aesthetics around your space.
We can help your property come to life with gorgeous landscape lighting, safety lights, pathway lighting and so much more. We can set up automatic timers, security lights, dimmers, spotlights and a variety of other lighting solutions – just let us know what you're looking for and we'll make it happen.
Security Lighting and Standard Exterior Lights 
Installing safety and security lighting is an economical and smart way to secure your home. Our design experts will create a strategic lighting plan that helps safeguard your home against break-ins and provides you with the peace of mind you need when it comes to keeping your loved ones and property safe.
We can install:
Wall lights
House lights around windows, entryways and doors
Floodlights and motion lights
Pathway lighting, including step lighting
Pathway Light Installation 
Keep your walkways, driveway, walking trails and sidewalks in plain sight with pathway lighting that illuminates the ground for additional safety and aesthetics. 
Our design experts will recommend the right light fixtures and bulbs so you can confidently stroll your property at night, whether you're walking to the house from the driveway or you're heading out to the pool for a twilight swim.
Explore our pathway lighting photo gallery here.
Tree Lighting Installation in Dallas 
Spotlight your most beautiful trees using uplighting or create a moonlit glow in your yard all year with downlighting. Our designers can help you highlight your yard's best features using an innovative, custom lighting plan designed specifically for your space. 
In many yards, the best solution involves a mix of uplighting and downlighting to create the perfect ambiance – but one thing's for sure: You'll have the best-looking landscaping on the block when you work with Dallas Landscape Lighting.
Check out our tree lighting photo gallery here.
Outdoor Living Space Lighting 
Spruce up your outdoor living space – and make it evening-friendly – with outdoor living space lighting by Dallas Landscape Lighting. Take your cabana, patio or gazebo to a new level with accent lighting; you can make outdoor entertaining so much more enjoyable with the right illumination. 
We can install lighting and run new electrical hookups for outdoor kitchens and ceiling fans, as well as install new switches and outlets in your space.
Book A Free Consultation!
Have questions about Outdoor Lighting Installation? Contact Dallas Landscape Lighting today for a free consultation!
Customized Solutions for Outdoor Lighting Installation 
Our design experts have strategized and installed outdoor lighting in Dallas for more than two decades, and we can help you create the perfect ambiance around your home. 
We've worked with tens of thousands of clients, including individual homeowners, homeowners associations and local businesses to provide exceptional service, top quality lighting products and so much more. 
With a team of experienced electricians, Dallas Landscape Lighting is your one-stop solution for illuminating any outdoor space.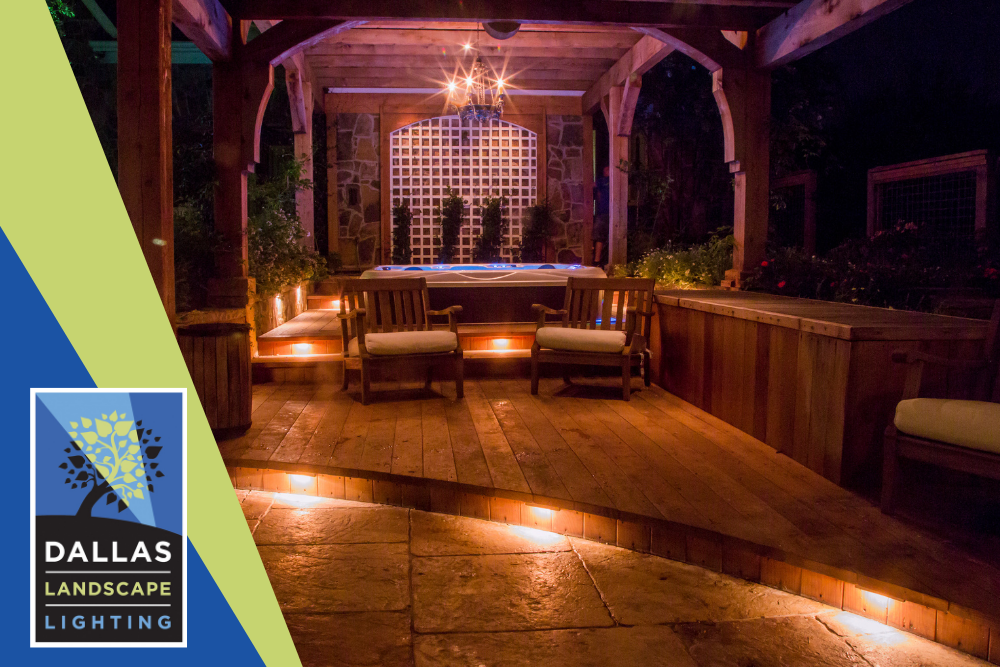 Do You Need to Talk to an Outdoor Lighting Expert? 
If you're considering outdoor lighting installation, Dallas Landscape Lighting can help. Our team of experts will create a customized plan that highlights your space's best features, provides an additional layer of security, and adds ambiance to your space, so call us today for a complimentary consultation.
Request A Free Consultation or Estimate Now!