Electrical Services by Dallas Landscape Lighting​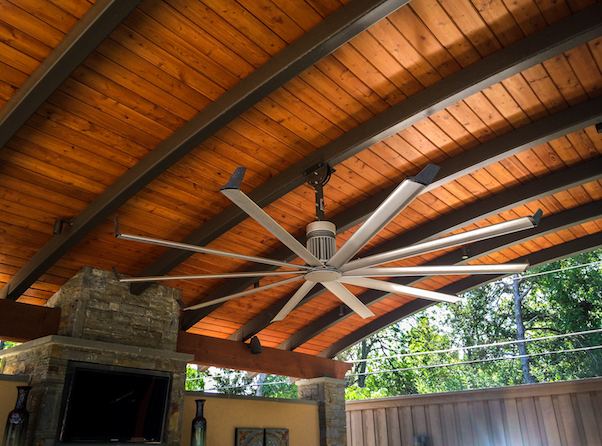 Improve and cool your outdoor living space with a ceiling fan installed by Dallas Landscape Lighting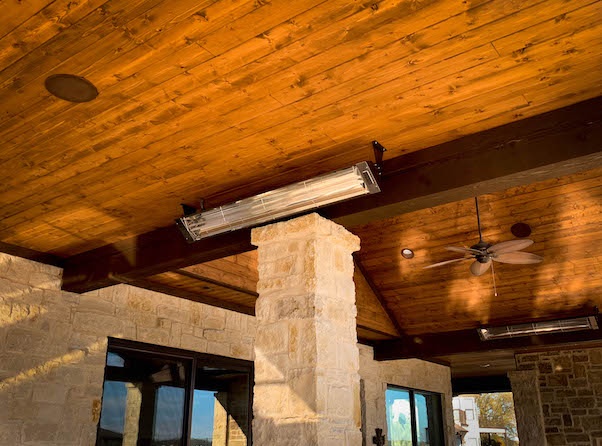 Dallas Landscape Lighting is your one-stop shop for outdoor space heaters and space heater installation.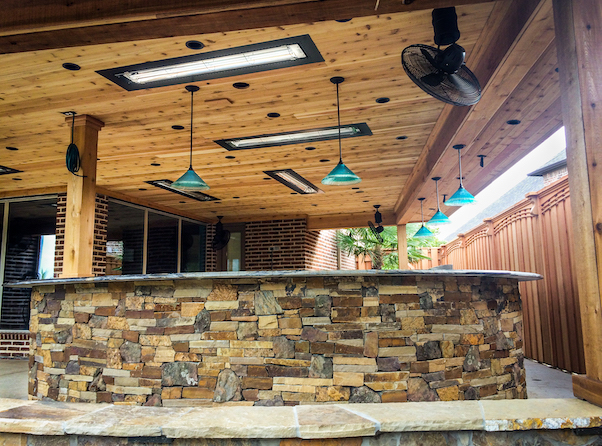 We sell and install several outdoor speaker products that will help set your outdoor living space apart from everyone else's!
Request A Free Consultation or Estimate Now!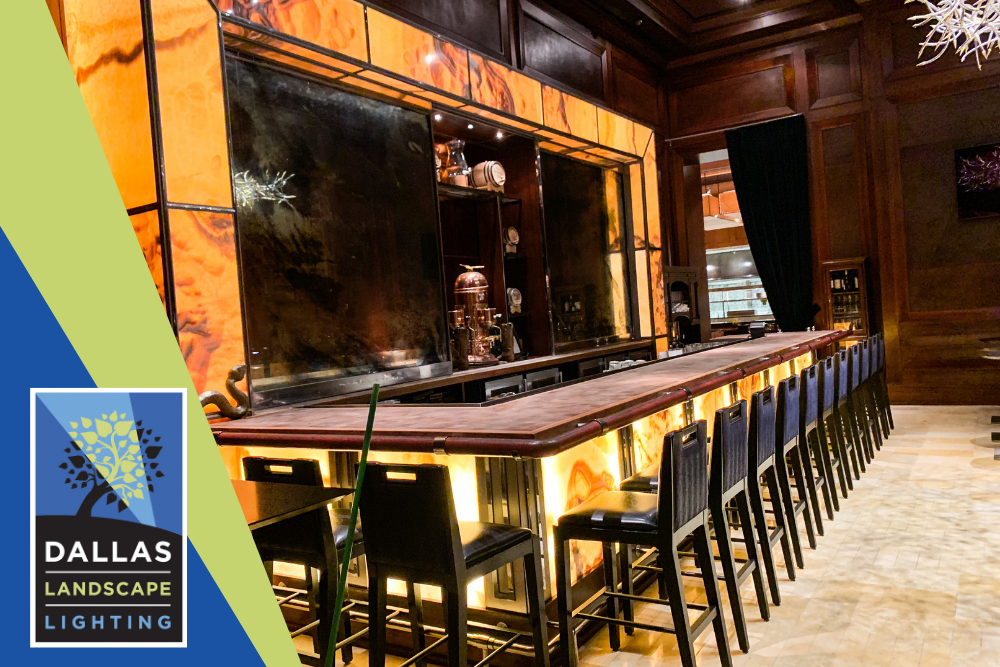 What Our Electrical Services Company Offers
Don't let the name fool you – Dallas Landscape Lighting is run by a Master Electrician with a team that excels at indoor and outdoor electrical work.
We provide the following electrical services:
| | | | |
| --- | --- | --- | --- |
| Arbor and patio lighting | Breakers and fuses | Electric meter replacement* | Electric water heater installation |
| Electrical ballast replacement* | Electrical breaker box repair and replacement | Electrical code corrections | Electrical outlets and GFCIs |
| Electrical rewiring | Electrical troubleshooting | Emergency power restoration* | Exhaust fans |
| Installation of new electrical circuits for machinery* | Installation of new fixtures and fans | Outdoor kitchens | Outdoor TVs and speaker installation |
| Panel change-outs | Power to outdoor appliances, pools and spas | Repair and installation of electrical circuits | Smoke detectors |
| Standby generator installation | Surge protection | Switches | *For commercial clients |
Electrical Services For Dallas Metroplex Clients
Whether you need arbor and patio lighting to improve your home's exterior aesthetics, a standby generator or installation of new light fixtures and fans, Dallas Landscape Lighting's master electricians can help.
Tell Us About Your Project!
**We Are Offering Free Over the Phone Estimates & Consultations**
Arbor and Patio Lighting in Dallas 
Arbor and patio lighting often requires the right electrical wiring – and the fixtures must be rated for outdoor use.
Our master electricians can wire pendant lights, under-counter lighting in outdoor kitchens, beam and spotlights, speakers, fans and so much more.
Breakers and Fuses
Breakers, which are specially designed switches that automatically open to interrupt current and protect your wiring from overloads, and fuses, which are small conductors that will break individual currents in the presence of excessive current, are typically required by building codes. If yours aren't up to snuff, they can't protect your home or business from power surges or worse, electrical fires.
Electric Meter Replacement for Commercial Buildings
If you're installing a new circuit breaker panel, or if your electric meter is malfunctioning, you may need a new meter. Our team of experts can wire a new electric meter in your commercial building at an affordable price.
Electric Water Heater Installation in Dallas
Electric water heaters can be difficult to install, particularly because the circuit wiring necessary is very specific. Generally speaking, you shouldn't try to DIY electrical work unless you're trained and experienced – doing so could be very dangerous.
Electrical Ballast Replacement in Commercial Lighting
Electrical ballasts in fluorescent lights take in electricity, then regulate the current to the bulbs. Generally, these ballasts can last several years – but there are several factors that can cause them to go bad (age being one of them).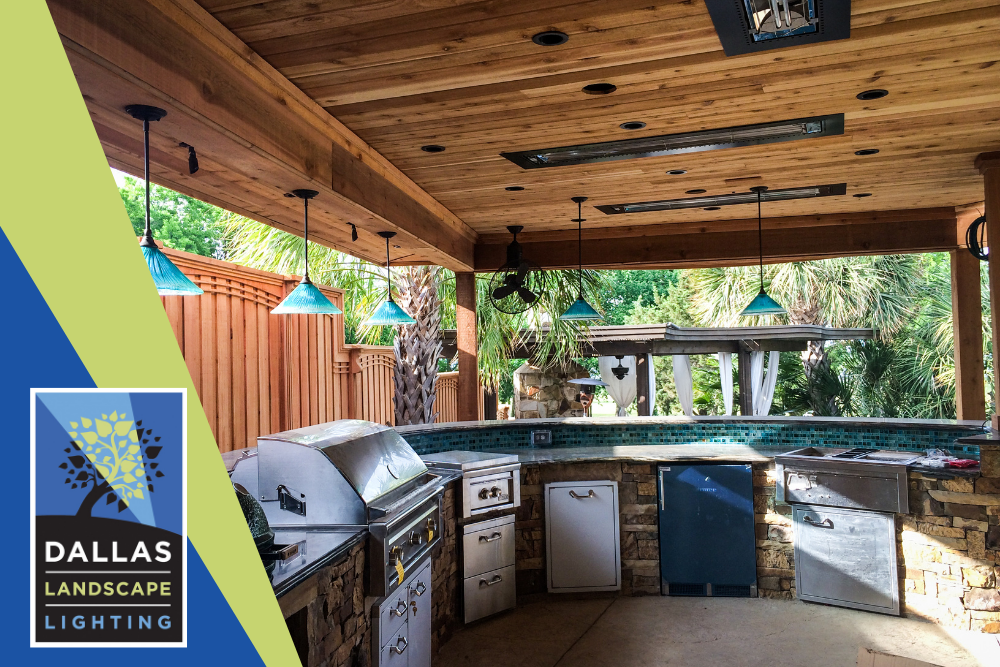 Replacement can be time-consuming and difficult, particularly if you're not experienced, so for most people, it's best to hire a professional to handle these types of electrical services. 
Electrical Breaker Box Repair and Replacement
Breaker boxes can be tough to navigate, and it's usually best to hire a licensed professional if you're having trouble with yours. In some cases, homeowner's insurance covers breaker box repair and replacement.
Electrical Code Corrections 
Ensuring your home or business meets current electrical codes is absolutely essential – those rules are in place for your safety (and your neighbors' safety).
Electrical Outlets and GFCIs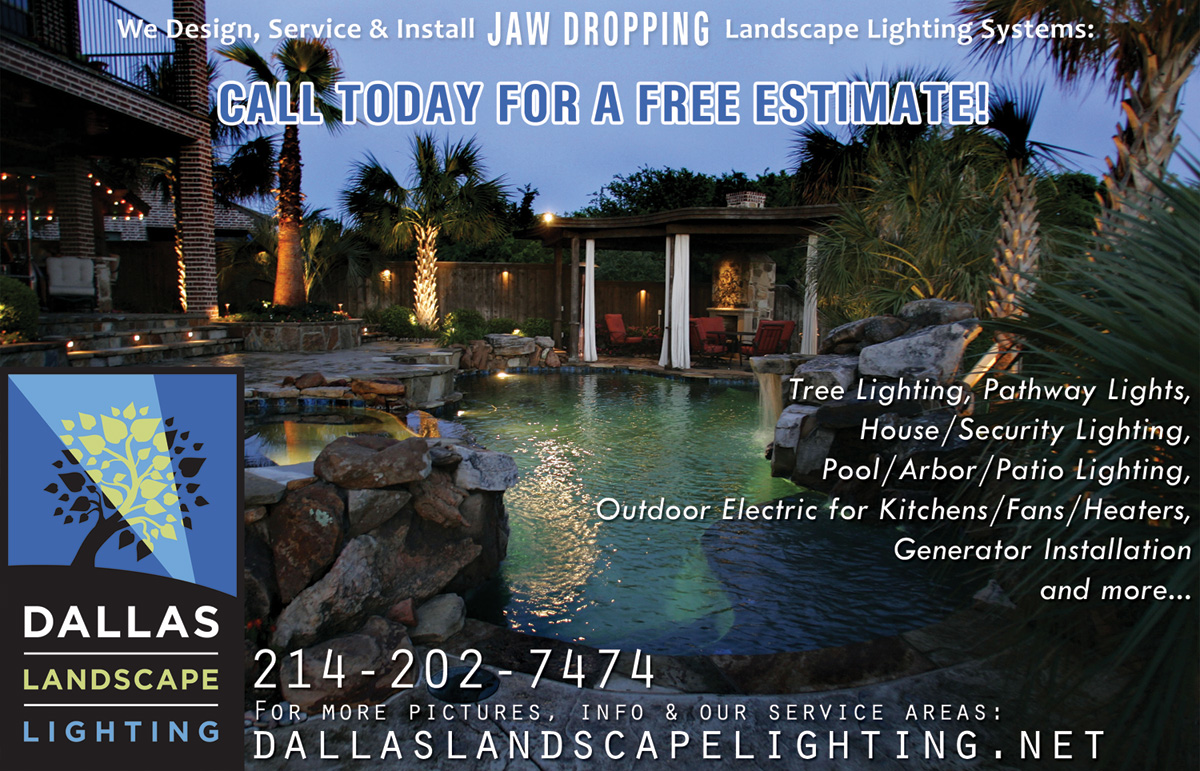 If your home or business doesn't have enough electrical outlets, or if some of your outlets aren't equipped with ground-fault circuit interrupters (GFCIs), you need a professional electrician to install new ones for you. Because these are typically very involved projects, it may not be safe for you to perform this type of work yourself.
Electrical Rewiring in Dallas
Rewiring a home or business is a time-intensive project, and it's not a DIY job. Our team of master electricians can develop a plan and rewire your space at the right price, in the right time frame for your needs.
Electrical Troubleshooting
When you can't figure out what's wrong and flipping a breaker switch isn't fixing the issues you're experiencing, you need Dallas Landscape Lighting's help. Our master electricians can pinpoint the problem and fix it quickly.
Emergency Power Restoration in Commercial Buildings
When the lights go out, your business's productivity stops – but we can get you up and running again. We provide emergency power restoration services for our commercial clients in Dallas and the surrounding communities.
Request A Free Consultation or Estimate Now!
Exhaust Fans
Exhaust fans pull fumes, gases and pollutants from indoor air, and they're required by many building codes in residential and commercial properties. Dallas Landscape Lighting can install the wiring and the exhaust fans themselves.
Electrical Wiring for Outdoor Kitchens
Setting up your outdoor kitchen is a breeze with Dallas Landscape Lighting. We'll create a wiring plan and implement it to power your living space year-round.
Installation of New Electrical Circuits on Commercial Machinery
If your machinery isn't working due to faulty electrical circuits, we can help. We install new electrical circuits on commercial machinery in Dallas-area businesses.
Installation of New Fixtures and Fans
Installing fixtures and fans in your indoor or outdoor living space, office or commercial building? Our team of master electricians can work with you to create and implement the perfect plan.
Outdoor TV and Speaker Installation and Power to Outdoor Appliances, Pools and Spas 
Spice up your outdoor living space with televisions and speakers – and let us handle the electrical wiring. We can also send power to your outdoor appliances, pools and spas; that's why we're the premier electrical services experts in Dallas.
Smoke Detector Wiring
Dallas Landscape Lighting can hard-wire your smoke detectors at home or in your commercial building. Hard-wired smoke detectors still require backup batteries, but they're connected directly to your home's electrical system for an additional level of safety.
Standby Generator Installation
Our team of master electricians can install a standby generator in your home or business so your appliances keep running during storms, power outages and disasters.
Surge Protection
We can install surge protection in your current electrical system to protect your appliances, computers and everything else you plug into outlets in your home or business.
Do You Need a Dallas Electrical Services Expert?
Whether you need indoor or outdoor wiring, Dallas Landscape Lighting is here to help. Call our office today to speak to an electrical services expert.
Request A Free Consultation or Estimate Now!