The Premier Outdoor Heater Installation Company in Dallas
We supply & install outdoor heaters (also called 'patio heaters') for both homeowners and business owners in and around Dallas . 
Dallas Landscape Lighting Features Industry Leading Infratech Products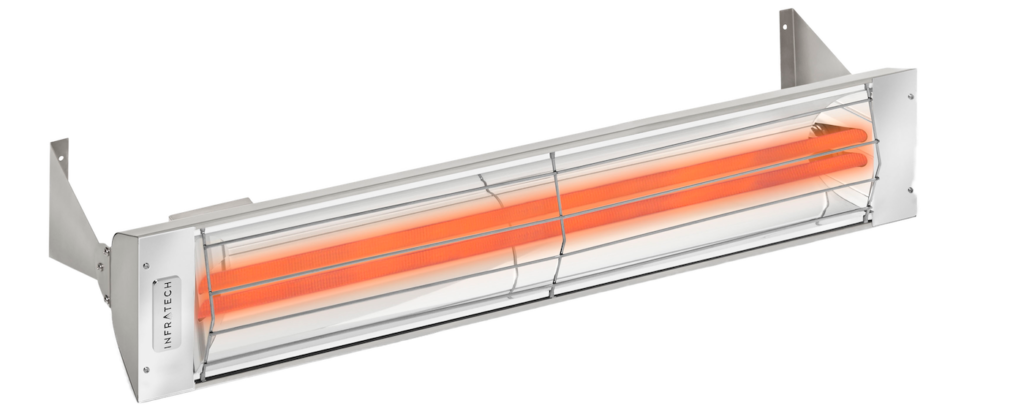 Did you know that dual element fixtures produce more concentrated heat and can be mounted up to 14 feet high? They are ideal for use in settings that require higher mounting height requirements, or when more intense directional heat is desired.
It's easy to get the heating coverage you require because dual element heaters are available in 3,000, 4,000, 5,000 and 6,000 watt models!
High-powered, dual-element WD-Series fixtures provide more concentrated heat for recessed installations, premium outdoor heating applications, large scale coverage needs, and spaces with 8-14 foot mounting heights
Choose from 3,000-6,000 watt and 208-480 volt capacities
Typically installed with solid state controls, to vary the electric load for comfortable heat in a wide range of conditions
May also be installed with duplex/stack switches for effectively a half-power or full-power option
FAQ – Can I operate Infratech heaters from home lighting controls or home management systems?
Yes! There are at least two ways to integrate our solid-state controls into your home management system. One permits on/off and timer functionality only, by switching the 120-volt power to the analog remote. The second way allows for full integration with our controls designed to accept a 0-10-volt DC signal from the home management system, to vary the intensity of the heaters. Learn more below or contact us for a complete consultation.
Request A Free Consultation or Estimate Now!
Customized Solutions for Outdoor Heating 
You're going to LOVE this!
Infratech's Universal Control is the only outdoor comfort heat control option offering hands-free voice activation from a smartphone or tablet via a Wi-Fi/Bluetooth® compatible device that can be purchased to gain this function.
It works with apps compatible with Alexa, Siri or the Google Home Assistant and smart home assistants like the Amazon Echo, Apple HomePod or Google Home Smart Speaker.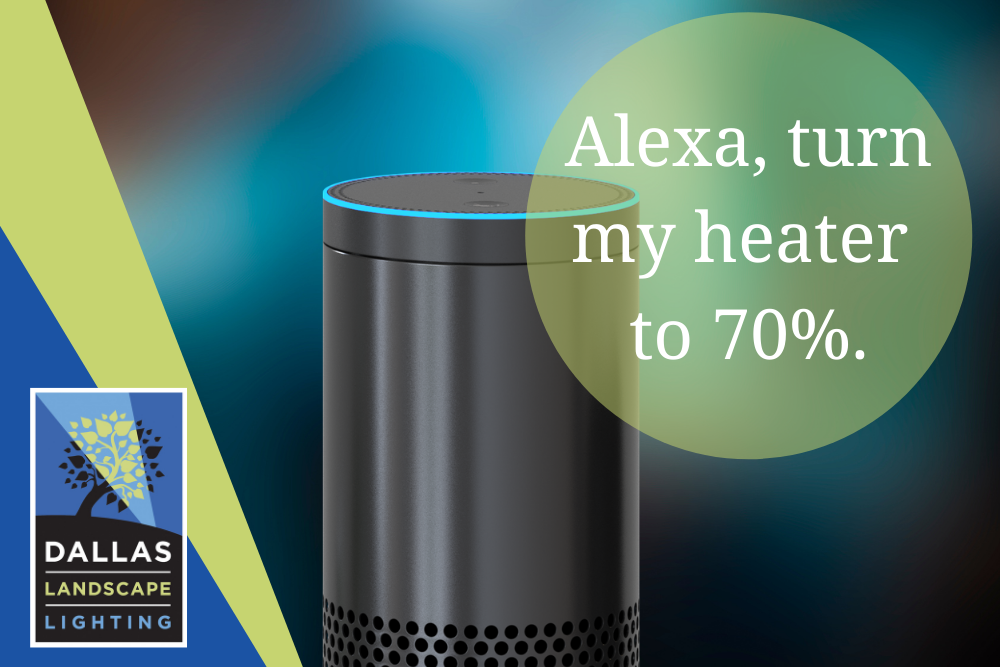 FAQ – How Can I Estimate My Cost of Operation?
Electric heaters are economical to operate.
It's easy to estimate your operating cost by multiplying the total kilowatts by your local power rate for a "kilowatt hour" (kwh). Standard power rates vary from market to market. Your rate should appear on any monthly utility statement.
For example, a typical 3,000 watt (3 KW) heater, at full power, would cost 39¢ per hour based on a utility rate of 13¢ per kwh. Also keep in mind that your electric heater has a lower acquisition cost than a standard gas heater.
FAQ – Why Choose An Electric Heater, Rather Than A Gas Heater?
Request A Free Consult And Quote
Dallas Landscape Lighting is your go-to electrician for outdoor patio and arbor heating solutions.  Request A Free Consultation today!