Wrapped Tree Light Installation in Dallas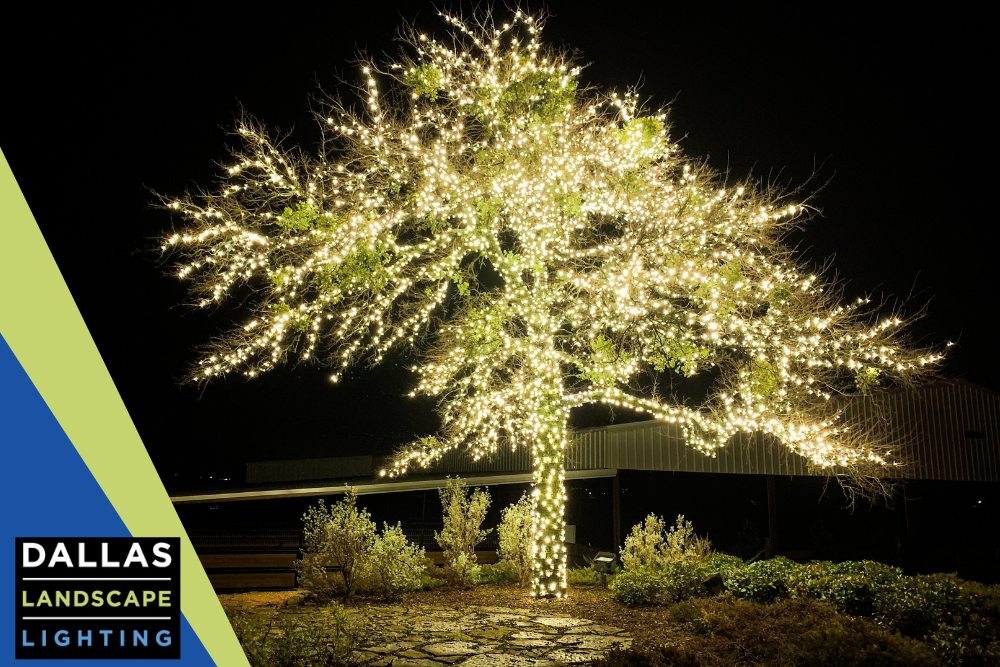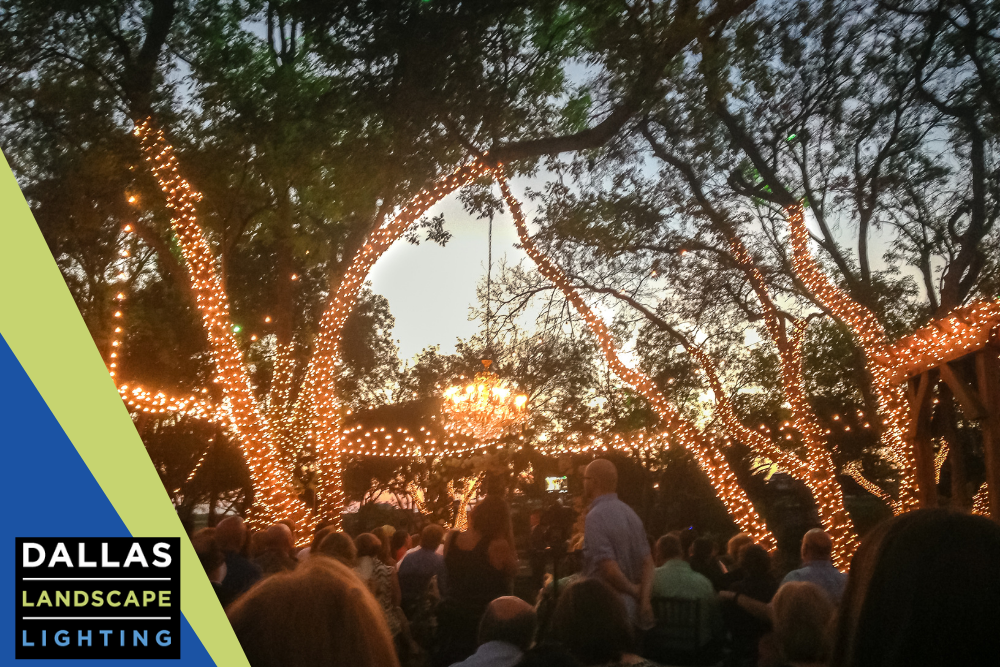 String Lighting for Outdoor Weddings / Special Events / Holiday Party Lights
For string lighting and wrapped tree lights Dallas Landscape Lighting is the only call you need to make in Dallas, Collin & Rockwall County here in North Texas!
Dallas Landscape Lighting supplies & installs string lighting for a festive look any time of the year! Of course the holidays are a popular time for decorating with 'Christmas lights', but our talented crews hang string lights for customers year-round! Whether you're planning an outdoor wedding & reception in Dallas / Rockwall / Collin County or if you're decorating for a casual backyard party – Dallas Landscape Lighting can handle the job!
Our crews can string lights from trees or arbors as well as do a detailed tree trunk and branch wrap! A tree wrapped in lights is stunning if done the right way! Tree wrapping is a popular option for outdoor wedding ceremonies and receptions as well as Christmas / holiday decor.
Another wildly popular option is year-round party lights strung around an arbor, patio or across a pool! No matter what you choose to do – string lighting amps up the party vibe and makes everyone smile!
Book A Free Consultation!
Dallas Landscape Lighting is your go-to electrician and lighting company in Dallas! Request A Free Consultation today!